By Douglas Yu
Following two open house meetings about redesigning Winter Hill last year, Somerville by Design presented 50 more design ideas to the neighborhood for an open discussion. The design ideas were sourced from Winter Hill residents.

Continue reading »
By Rebecca Danvers
Authorities say that at approximately 7:30 a.m. on Thursday morning of last week, police received a phone call that a group of people had gathered at Interstate 93 in the vicinity of Exit 30, near the Century Bank building in Medford.

Continue reading »
By Gabriela C. Martinez
On January 15, the Legislative Matters Committee held a meeting that discussed the strengthening of two zoning ordinances designed to increase permeable surfaces in the city.

Continue reading »
Happy Birthday this week to a few of our readers: Happy Birthday to good friend Ken Kotch, a great local family man who even though from NJ is still a good guy. Happy Birthday to local Attorney Bob Daut. We hope he has a great birthday for himself. Happy Birthday to Villen James Robertson, originally from East Somerville and now lives in sunny Florida. We wish him a good day.
Continue reading »
— Photos by Claudia Ferro
The annual Martin Luther King, Jr. Celebration event, entitled Music: Our MLK Jr. Dream by Song, was be held on Monday, Jan. 19, the East Somerville Community School The event included performances by the Somerville High School World Percussion Ensemble, El Sistema Somerville Youth Orchestra, MLK Jr. Somerville Interfaith Choir, SheBoom, the Center for Arabic Culture Children's Choir, the Somerville High School Dance Club, and the first official appearance by Somerville's first-ever Poet Laureate, Nicole Terez Dutton.

Eagle Feathers #70 –

 A Sporting Chance
By Bob (Monty) Doherty
Somerville has always had a deep-seated history in sports, far deeper than most. Settled before Boston as part of Charlestown in 1628, the colony was subject to Puritan rule. By 1659, strict rules had outlawed card playing and dice. This was for fear of betting. Football, oddly enough, was allowed, unless played on forbidden streets or lanes.

Continue reading »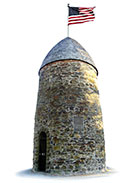 The annual celebration of Martin Luther King Jr. Day reminds us of the importance of tolerance and embracing diversity in this modern age, just as it was in the days when Dr. King walked among us.
Continue reading »
By Rebecca Danvers
Former Middlesex Assistant District Attorney Stephen Gilpatric, age 35, of Somerville, has pleaded guilty to charges he violated conflict of interest laws in connection with misuse of his position, Attorney General Martha Coakley announced today. He traded information in exchange for oxycodone pills.

Continue reading »
Arrests

:


*

Joseph Capozzi, of 140 Jaques St., January 12, 6:52 p.m., arrested at home on a charge of assault and battery on a family or household member.

Peter Rivera, of 19 Oxford St., January 12, 10:21 p.m., arrested at home on warrant charges of resisting arrest, possession of a class A drug, miscellaneous municipal ordinance violation and assault and battery on a police officer.

Continue reading »

Medford Street, between Union Square and Ball Square, is sort of a forgotten neck of the woods in our city. As the gentrification of our burg progresses and speeds to the inevitable displacement that always happens at times like these, the city is taking some action. They are providing help to fledgling businesses so they can survive in a rapidly changing Somerville—a lofty goal to be sure. Adriana Fernandes, a Community Engagement Specialist for the city of Somerville, is a face of the city—who is helping Imperial Jewelry at 499 Medford St. have a fighting chance in the "new" Somerville. Fernandes is helping the new owner Cleuder Morias, negotiate the shoals of a new language (Morias recently arrived from Italy), as well to encourage his outreach into the community. Fernandes told me; "My role is not just about business, but about changing lives."

Continue reading »