By Jim Clark
Mayor Joseph A. Curtatone and his administration was once again commended by the Board of Alderman for their leadership and hard work during the latest spate of snow emergencies taking place over recent weeks.
The Somerville Chamber of Commerce "Business After Hours" get-together is 5-7 p.m., Thursday, March 5, at Olde Magoun's Saloon, 518 Medford St., Magoun Square. No cover, free appetizers, excellent networking, gift certificate drawing. RSVP with the name(s) and affiliation(s) for you and your guest(s) to smackey@somervillechamber.org.
Continue reading »
(The opinions and views expressed in the commentaries of The Somerville Times belong solely to the authors of those commentaries and do not reflect the views or opinions of The Somerville Times, its staff or publishers)
Somerville is overhauling its zoning code. The current one dates back to 1926, with several revisions since. This is a rare opportunity for people concerned about the lack of green space in Somerville to make a difference. We need your help.

Continue reading »
By Laura Stiffler
On a dreadfully snowy evening, much like the ones we have experienced in Somerville lately, newlyweds Mollie and Giles Ralston welcome a group of strangers into their guesthouse. Instead of a routine night for the cast of characters, the radio warns of a murderer on the loose in the snowed-in town. As the story unfolds and characters are met and dissected, there's reason to suspect everyone in Theater@First's beautifully adapted version of Agatha Christie's The Mousetrap.

Continue reading »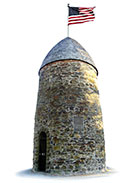 Once the snow has melted – or has been "eaten" by the dragon – a long laborious process still awaits those who care for the functioning of our city's infrastructure.
Potholes in our streets and other types of damage caused by all the scraping, digging, and shoveling will have to be dealt with. Public buildings will need shoring up, their roofs checked and repaired where necessary, etc.

Continue reading »

Eagle Feathers #73 – Hidden Henry Hansen

By Bob (Monty) Doherty
It has been seventy years since the United States landing on Iwo Jima on February 19, 1945.
At an appalling cost of nearly 6,800 lives and 17,000 injured, the month-long struggle proved to be the toughest in Marine Corp's history. The battle was highlighted by the early American flag raisings on the island's highest peak, Mt. Suribachi. It was a photo of the second and larger flag raising by Associated Press photographer, Joe Rosenthal, that became a national, iconic image. Two American flags would be flown on that day. First, a small flag was raised under fire and combat. Hours later, a larger, more visible flag was raised after the elevation had been secured.

Continue reading »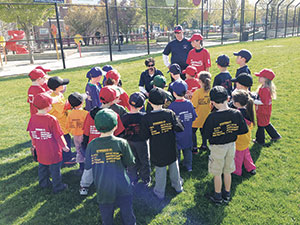 By Tom Bannister
Even though there's still snow on the ground it's not too early to start thinking baseball! Somerville Little League and the Tufts University Varsity Baseball Team welcome all baseball players registered with Somerville Little League to a free one day baseball clinic on Saturday, March 7.

Continue reading »

Last summer, at the defunct Sherman Cafe, Harris Gardner, Kirk Etherton, Greg Jenkins and myself met to establish the position of the first Somerville Poet Laureate. Here is an interview with Nicole Terez Dutton, conducted by Somerville Community Access TV reporter  Laura Onyeneho.

Continue reading »

This week our poet is Lawrence Kessenich. He dedicates this poem to Somerville resident and poet Kirk Etherton.

Continue reading »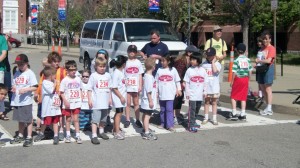 Ready, set, go! The City's annual Shape Up Somerville/Somerville Recreation Road Race is set for Sun., Apr. 19, beginning and ending at the Somerville High School Concourse at 81 Highland Ave.
Continue reading »