A Somerville man employed by the Cambridge Health Alliance as a uniformed special police officer in its public safety department was arraigned Friday, Jan. 31, on drug charges after allegedly selling cocaine to an undercover officer.
William Kelly, 32, was arraigned in Somerville District Court following his arrest Jan. 30 and charged with possession of cocaine with intent to distribute, conspiracy to violate drug laws and possession of cocaine. Somerville District Court Judge Maurice Flynn set bail at $1,000 and ordered Kelly not to leave the state.

Continue reading »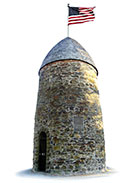 The surprise spike in commercial property tax bills, in some cases increasing anywhere from 50 to over 100 percent, is less likely to have a trickle-down effect on businesses and their customers and could be more like the economic equivalent of standing at the base of Niagara Falls as property owners pass on the increase that probably seemed like a joke – a cruel one at that – when they opened their bill from the city.
Continue reading »