By Joe Ruvido
A meeting regarding a proposed Medical Marijuana dispensary in Davis Square was held at the Community Baptist Church on Monday, November 28.
Garden Remedies, which opened their first dispensary in Newton 2 weeks ago, hopes to occupy the soon-to-be vacant Family Dollar on Elm Street. After this and an additional public hearing about their plans for the dispensary, Garden Remedies will have to apply for permits under city zoning law.
Continue reading »
On Saturday, December 10, 11:00 a.m. to 4:00 p.m. Union Square Main Streets is once again partnering with local businesses to bring you their second annual Union Square Holiday Stroll. They will be building on the success of last year's inaugural Holiday Stroll with great festive offerings from local businesses, live music, a visit from Santa, a Holiday Display Contest and access to over 60 vendors.
Continue reading »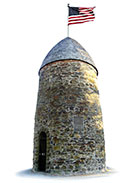 The surprise spike in commercial property tax bills, in some cases increasing anywhere from 50 to over 100 percent, is less likely to have a trickle-down effect on businesses and their customers and could be more like the economic equivalent of standing at the base of Niagara Falls as property owners pass on the increase that probably seemed like a joke – a cruel one at that – when they opened their bill from the city.
Continue reading »