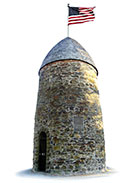 Sure, many people think it's a corny occasion. Just another gimmick to ramp up sales of candies, cards, wine and what-not. For others, it's a special time that provides an opportunity to express their deepest affections to the one – or many – who mean so much to them.
Whatever one's personal view, it's difficult to disagree with the idea that we could all use a soft touch and a few gentle words in these times of contentious bickering and extreme divisiveness. It doesn't take a box of chocolates or a 32 stanza love poem to show a little appreciation for one's friends and family, or that one special someone.
Remember when we were kids, and part of the day was spent passing out those store bought or handmade "Be My Valentine" cards at school? Some did so, while others didn't. Still, it was a nice ritual that brought us all a little closer and exposed us to some rudimentary social skills, so important for the growing child.
What would it be like as adults to swap such tokens of sentiment with our co-workers, colleagues, etc.? Embarrassing? Endearing? Who can say? Perhaps some higher authority – if one existed – should mandate that we do just such a thing. Would it make the day as special for us again as it once was when we were children? This make for a worthwhile social experiment.
If nothing else, take a moment or two on this day to smile at a stranger as you pass them by. Open a door for another. Find ways to show that you have love within you. This can be far more satisfying than giving or getting a mere box of chocolates.