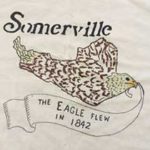 Eagle Feathers #146 – Spying About

By Bob (Monty) Doherty
Benjamin Franklin was born and raised in Boston and moved to Philadelphia as a young man. Having been trained as a printer early on, he developed a fascination for everything. He became an author, scientist, inventor, and statesman. His fertile imagination brought to fruition a multitude of ideas. His inventions were diverse, spanning from bifocals and whale-oil street lamps, to wooden swim fins and his Franklin stove, etc.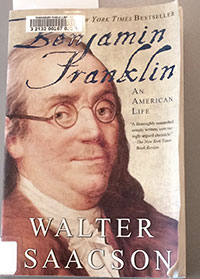 He established America's first postal system, its first lending library, and its first volunteer fire department, The Union Fire Company. His electrical experiments captured and harnessed electricity in a bottle by way of his lightning rod invention. Through the years, this creation has protected millions of structures from disaster. One of the early rods was placed on the old Somerville Powder House. Franklin was not only a colonial entrepreneur and statesman; he was a political cartoonist, patriot and a revolutionary spy. He was a spymaster and an original member of the Committee of Secret Correspondence that was a forerunner to the Central Intelligence Agency. He helped sow the seeds of the American Revolution by designing and delivering the first American flag to General Washington that was flown on Prospect Hill.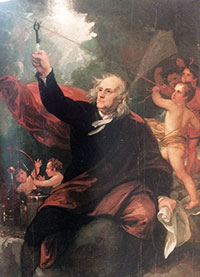 In colonial times, the most popular newspaper in the thirteen colonies was the Massachusetts Spy. Its press was smuggled out of Boston and taken to Worcester just three days before the Battle at Lexington.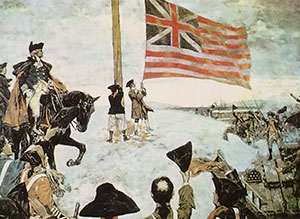 In the fall of 1774, in reaction to the British attack on the now Somerville Powder House, Paul Revere and almost 30 other men formed a spy team called "The Mechanics" to keep constant watch over the movements of British troops. The group proved its worthiness on April 19, 1775. It was the first patriotic intelligence network.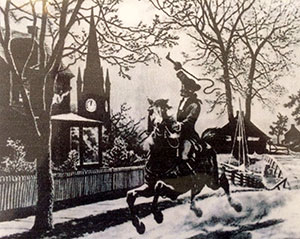 During the siege of Boston, Prospect Hill, which means good view, became General Washington's field headquarters. It was the best location around Boston to spy. An English intelligence officer said, "Washington did not really out fight the British, he simply out spied us."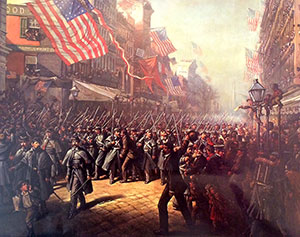 Washington's first recruited spy was Captain Nathan Hale who trained at Winter Hill. He valiantly died for the Patriot cause, and his last words were "I only regret that I have but one life to lose for my country." He is considered America's first C.I.A. agent, and Hale's statue adorns its headquarters' entrance in Langley, Virginia.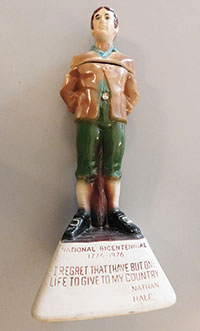 In the 1860's, the era of the Civil War, Somerville's Liberty Square's name was changed to Union Square. The Square and railroad station were illuminated with over ninety gas lamps. This was to protect the area from arson and destruction by Southern sympathizers and spies.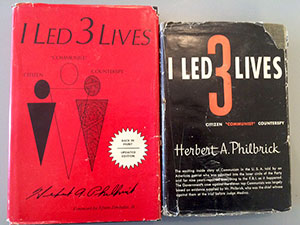 Somerville's Herbert A. Philbrick was an imbedded Federal Bureau of Investigation agent who spied for America against the Communist party through World War II. He led three lives for nine years from 1940 to 1949. Philbrick was a family man, a Communist spy, and an F.B.I. agent who uncovered numerous Communist plots against the United States government. He wrote the best-selling book, I Led 3 Lives, and during the 1950's was the object of a 117-episode television series of the same name.
Marguerite "Missy" LeHand was a Somerville High School graduate who was President Franklin D. Roosevelt's private secretary for over 21 years. She wasn't a spy, but she was the target of many spies for her knowledge of the President's and the nation's secrets. She died under marine guard at the Chelsea Naval Hospital. The Children's Room at Somerville's Central Library and the Maritime cargo vessel the SS Marguerite LeHand honor her memory.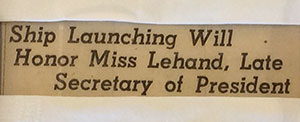 During the 1980s, a Hollywood version of spies had several episodes filmed at various locations in Somerville. It was the television series, Spenser for Hire, about private investigators starring actors Robert Urich as Spenser and Avery Brooks as Hawk. They were Spenser, sometimes referred to as the James Bond of Boston, and Hawk … spies for hire.