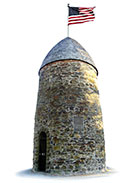 As it has so often been said, you can't win them all. In what could only be termed a frustrating match-up, our beloved New England Patriots lost out on the big win last Sunday. But our heartfelt appreciation for their tremendous achievements this past season is indisputable. They played well, and we love them for it.
We congratulate the Philadelphia Eagles for an outstanding season and the tremendous effort that paid off in the championship final. Their players and fans have much to be proud of, and their bragging rights are firmly secured. For now, that is. At any rate, our hats – and helmets – are off to them in honor of their tremendous achievement.
As for our own, there is, of course, always next year. This Super Bowl was just one game out of many that have passed and many more yet to come. As good as this team can be, there is no doubt that they will earn their invitation to The Dance again in due time. Perhaps sooner than later.
In the meantime, take heart that New England in general – and the Boston area in particular – boasts some of the greatest sports teams ever fielded and will, over the course of their respective seasons, shine as brightly as ever while thrilling their fans and humbling their competitors. Be it baseball, basketball, hockey, or just about any competitive sport one can name, we can boast world-class talent and ability, with proven results.
No one takes pleasure in seeing their team lose a championship game, but for us it's clearly reasonable to expect many more victories over the years to come.
1 Response » to "Our View of the Times – February 7"