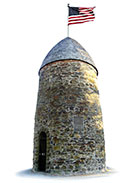 This is no joke, there are some very nasty strains of the flu passing around these days, as you may have heard. We want all of you to stay as safe and healthy as possible. Here are some common sense reminders to help you do just that:
Washing your hands is really the most important thing of all. It's important to be thorough with warm water and soap, and lather all over for at least 20 seconds. Alcohol based hand sanitizer can be used if soap and water are not available.
Surfaces touched by many hands such as poles and hand railings are loaded with viruses. We can prevent infection by avoiding touching our eyes, nose, and mouth. And, if possible, avoid close contact, sharing utensils, or drinks with sick friends and family. Wash your hands frequently.
A healthy body is your first line of defense when you're surrounded by others who are sick. It's important to maintain a healthy diet consisting of fruits, vegetables and whole grains. Adequate exercise (even though it's cold out) is also a must, as well as getting plenty of sleep.
Staying hydrated is key to helping keep your immune system healthy. Airplane cabins can get very dry with higher altitudes. Most heated homes and workplaces also have much lower humidity at this time of year increasing the amount of fluid you would usually need. Dehydration can weaken your immune system, make you more susceptible to getting sick, and cause dizziness and headaches.
Follow these simple guidelines and you'll be way ahead of the game when it comes to avoiding sickness.