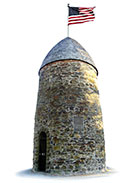 Enough is enough. But have we seen the end of it yet? Only time will tell, but we surely must be near the end of our tethers when it comes to putting up with the tiresome digging out and warming back up.
As if clearing our sidewalks and driveways isn't hard enough, we have had to contend with ridiculously cold, record breaking low temperatures.
Remember, when cold snaps like this happen, the temperatures outside can actually be much colder than you think. Always play it safe and follow some simple guidelines, such as those that have been offered by the city. Here are some important highlights:
Make sure your heating system is working and you have enough heating fuel.
Know where your electricity, gas, and water switches and valves are located and how to shut them off. You may need to turn off water pipes if your pipes freeze or burst.
Make sure your vehicle's gas tank is at least half full and pack an emergency kit that includes blankets and/or warm clothing.
Try to minimize time outside, even for pets.
Check on neighbors and family, especially the elderly and infirmed.
Watch for signs of cold-related health concerns like frostbite and hypothermia and call 911 immediately for any emergencies.
A whole lot more information on how to deal with these extreme temperatures can be found on the city website: http://www.mass.gov/eopss/agencies/mema/emergencies/cold/.
Let's all be careful out there – and in there as well. We don't want to see any of our fellow Villens falling victim to the savagery of old Jack Frost!