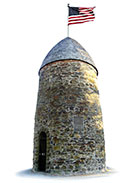 Kudos to our Board of Aldermen, who are tightening up the ordinance protecting our kids and the general public from the dangers and inconvenience of being exposed to smoke in and around our public parks and play spaces.
We do live in a free society, but certain freedoms come with a few caveats and responsibilities, most particularly when harmful substances are potentially put into an atmosphere that we all have to share and share alike.
Smoking tobacco isn't good for anyone, but while it still remains an adult's right to do so, we need to make sure that others who choose not to breathe in that smoke are not involuntarily forced to do so.
Likewise, as with marijuana, its medical and recreational use has recently been legalized, but here also we need to be considerate and responsible when it comes to where it is used and who else may inadvertently be exposed to it.
Reasonable people should not have a problem understanding and following what is being asked here. There are still plenty of places where smoking outside of the home can be done without risking the health and happiness of others. Especially for the kids, the smokers among us should all agree to follow the rules and help keep these shared spaces smoke free.
1 Response » to "Our View of the Times – November 15"