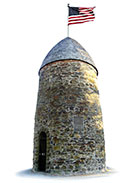 Our endorsements for City Elections 2017

*
Mayor of Somerville
2017 could have been exciting year in the mayoral race, except for a strong challenger failing to show up. The challenger this year was, in our words, a naive person who we feel might have been led to the slaughter by some very sour individuals and fake news in the city. We aren't alone in thinking that politicians should never run unopposed. Opposition and competition is always good. It brings the best out of the candidates, having and an honest debate on the issues. Things that we as voters care about, not name calling or making accusations against each other. That is just not good. It makes for poor voter turnout and people being disillusioned by politicians in general.
We support and endorse Mayor Joseph Curtatone for re-election this year.
You may not totally agree or disagree on his strong political stands, and residents – in particular some old time residents – are not all happy with his banners and the stands that he takes. Some of the older or longtime residents are constantly complaining about the direction in which the city has gone. Some of them even want the return to the old days here in Somerville. Some miss the families that used to live here that have been forced out of the city. Then there are those residents that have moved here recently as well as many longtime residents who agree with Joe Curtatone politically.
As longtime residents in Somerville ourselves here at The Times, we are glad that the old days of the gangs, midnight fires, boarded buildings, blighted areas such as deserted Davis and Union, the vacant land over at Assembly with the mall basically closed along with other shops and places are over. We don't miss that and we're sure if everyone thinks about it, they don't either. There is much more work for this administration to do and we need to think about the city as it is in the present time, not the old days, when it comes to electing the Mayor.
We think Joe Curtatone has done a great job in all aspects of the city. He has personally overseen the rebirth of the city in many ways. We think his biggest accomplishment is Assembly Square. Think about it, a $200 million budget, a city of about 78K residents, about 1K municipal employees, needs to have a strong chief executive officer such as Joe Curtatone to continue successfully. From the present new look to the future of Union Square, Davis Square, Assembly Square, East Somerville, West Somerville in Teele Square and the Powderhouse School, the modernization of Beacon Street. How about the as many as 400 jobs opening at Greentown Labs on Somerville Avenue? The new housing and shops, and he has led the charge for the Green Line expansion, and now we can see the reality of it happening. These and other things the administration is working on now will make Somerville a destination a place to live and work. We need Mayor Joe Curtatone's progressive, capable and visionary leadership to keep us moving forward.
We hope you along with us here at The Times, VOTE TO-RELECT MAYOR JOE CURTATIONE once again. He deserves it on many levels, whether you are an old-time Somerville resident or new to our city. He has done a great job, and will continue to do so. The best is yet to come, and we can't wait.
Ward 1 Alderman
We strongly support constituent and investment service for aldermen, and therefore we urge the election of Elio LoRusso for Ward 1 Alderman.
The present alderman was elected four years ago with the hope that he would continue to move East Somerville forward, listen to residents and return calls. Constituent services is key to being an alderman. It is not how many Board resolutions you put forward (the present alderman boasts that he has placed 600 board orders). Residents who have daily issues need to know they can rely on someone to call City Hall and get something done. That hasn't happened in the past four years. Many residents of Ward 1 have complained that they don't see the alderman around, they can't reach him. And when they do he files a Board order, instead of picking up the phone and calling the appropriate department heads and ask to be the front person for the residents. We don't need an activist as an alderman, we need a constituent alderman. Filing board orders (he's done 600 over four years) means it's not something that gets to the various department right away and when it does, it can stay there with nothing getting done.
In the past, Ward 1 had a fighter and a responsible alderman with former Alderman Bill Roche. He returned phone calls. He answered people. He made sure whatever the concerns the resident had was taken care of.
We need to change Ward 1. We hope the residents of East Somerville in Ward 1 see that a change is needed. We want to see Elio LoRusso elected. He is not only a lifelong resident of the ward, he is married and is raising his family there. He owns his own business and employs other residents of East Somerville. Simply put, as his campaign slogan says, he's vested in the community. He has one promise: you call him for any issue and he's there and will stay on it until the problem is solved or an answer is given. East Somerville is a special place to live and work. A community of many lifelong residents and many more new ones. We think they all deserve representation and a solid voice to speak on behalf of all East Somerville. Vote for ELIO LORUSSO FOR WARD 1 ALDERMAN.
Ward 2 Alderman
We strongly support constituent and investment service for alderman, and therefore we strongly urge the re-election of Maryann Heuston for Ward 2 Alderman.
Ward Two Alderman Maryann Heuston has worked hard – very hard – for her ward. Over the past several years, she has worked closely with the administration to move Union Square forward into a new place for all of us to be proud of. Think of all the accomplishments she has made, in particular Beacon Street. It has been a long time coming, but both the city and state have just about finished the long stretch along our southern boundary on the Cambridge line. She has worked to hold and keep the developer's feet moving, making it work with the neighbors and community while building new homes. She has worked hard with developers, business and the administration to create a new vision on Somerville Avenue with Greentown Labs that will soon be opening its beautiful huge space that will employ over 400 people and have community access. Maryann worked hard to make sure this project was on track and stayed on track.
We know she is responsive to her constituents. She attends many Board meetings and various other meetings and she is always at every single neighborhood meeting answering questions and listening to the residents. She gets what the job is. Simply said, she's put her imprint in the ward and the City of Somerville as a whole. Finally, she's also worked hard to make sure the Green Line extension gets done. We encourage you to VOTE FOR MARYANN HEUSTON TO CONTINUE HER WORK IN WARD 2.
Ward 3 Alderman Ward
We strongly support another constituent alderman, Ward 3 Alderman Bob McWatters for re-election.
It shouldn't be a surprise to anyone that we support and strongly endorse Ward 3 Alderman Bob McWatters for re-election. We were with him four years ago when he first ran. We knew then he would be the best choice for alderman, representing his constituents with pride. Bob's middle name should be Constituent Alderman. He got it. He's an alderman first and an activist second. He's always attending neighborhood meetings, Board of Aldermen meetings, subcommittee meetings and serving on various other boards.
He's relentless. When a constituent calls him regarding a matter, it doesn't make any difference who that person is, Bob listens and then acts. What's even better, he follows up and makes sure the issue gets resolved. He isn't filing hundreds of Board orders to get things done, he simply picks up the phone and calls whoever he needs in city government and gets the job done.
Bob has worked with neighborhoods when it comes to developers, and in one major situation on one of his streets he went against the developer and for the neighborhood. This guy walks his ward not only during election time but almost daily. He can be seen walking around talking and meeting people, finding out if there are issues he can address. Bob has lived in Ward 3 all his life and he's raised his family there. There isn't anything he doesn't know about in his ward. Ward 3 has had the honor of having a longtime alderman with Tom Taylor, who was in the seat until four years ago. He was a fantastic, dedicated and generally nice person who listened. Now, for the past four years, his successor Ward 3 Alderman McWatters, is still carrying Tom's torch of leadership.
Therefore, we hope the voters of Ward 3 re-elect Ward 3 Alderman Bob McWatters so he can continue the kind of service an alderman is supposed to give, instead of someone who is apparently only going to represent a certain few. VOTE TO RE-ELECT WARD 3 ALDERMAN BOB MCWATTERS.
Ward 4 Alderman
By now the residents of the city know that The Times sees an alderman as someone who will be responsive to the residents' needs and get the job done. We are sorry to see Alderman Tony Lafuente leave office. He has done a magnificent job as far as we can see over these past few years. But now we come to a new decision in the ward once again, so we looked to see who would best represent it and the neighborhoods of Winter Hill and Ten Hills, and we can only come conclusion that candidate Jesse Clingan should be elected Ward 4. This was not easy to decide, because we think an alderman should think constituent services first, taking care of the needs of the residents and listen to their problems. There are two candidates running in Ward 4, both brand new to the active political scene. Omar Boukili is also a candidate and we have nothing negative to say about him and his candidacy, but we also haven't seen him do the work necessary to get elected.
If for nothing else, we can say that Jesse Clingan ran a decent campaign. He knocked on every door, from what we can tell. He went everywhere in Ward 4, we hope he continues to do so. He has made his presence known to everyone in the ward. We think that anyone who worked as hard as he did deserves a chance. He ran on the issues that he thinks are important. We know he listens to individuals in the ward, and they were very impressed. He did it the old fashioned way, not relying on anyone else. He did the job and he's deserves to be ELECTED WARD 4 ALDERMAN, AND WE HOPE YOU SUPPORT AND ENDORSE JESSE CLINGAN ON NOVEVEMBER 7.
There are no races in Wards 5, 6 and 7
We think the work done by Ward 5 Alderman Mark Niedergang is OK. He's very busy being involved in other campaigns. He's attended several neighborhood meetings over his tenure as alderman. Frankly, in a couple of neighborhoods in his ward the residents were not happy with how he handled certain issues. Again, another alderman who thinks the show of pushing Board orders at the twice monthly Board meetings is better than having a good relationship with the various department heads, where things could be handled easily.
We think he needs an opponent next time around. We hope other members of the Ward 5 community step up and think about that.
Ward 6 is represented by Alderman Lance Davis. We have no issues with him. He's doing a fine job, from what we hear. He's been responsive to neighborhood issues and he is listening and then acting.
Ward 7 is Represented by Alderman Katjana Ballantyne. Again, we have no issues with Alderman Ballantyne. She is responsive and she is involved. She got it. She's listens to her constituents. We like her positions on most everything she has done. She has no opponent this year.
Alderman At-Large
There are four Aldermen At-Large. They run city wide and you can vote for one, two, three or four, whatever you choose. The top four vote-getters will be elected on November 7.
WE ENDORSE THE FOLLOWING CANDIDATES FOR ALDERMAN AT LARGE:
Alderman At-Large Dennis Michael Sullivan. He's dedicated, involved and listens to the residents. We love his idea of having "Office Hours" all over the city. It's amazing that no one else does this. We bet Dennis listens to more people doing that than any of the rest of the alderman, especially the Aldermen At-Large. Dennis Sullivan deserves to be re-elected. He does work hard, and you can tell he's very involved with the issues. He has actually become better and better every year. We think he deserves a return to the Board.
We strongly support and endorse ALDERMAN AT-LARGE DENNIS MICHAEL SULLIVAN FOR RE-ELECTION ON NOVEMBER 7. WE ASK FOR ONE OF YOUR FOUR VOTES FOR ALDERMAN AT-LARGE DENNIS MICHAEL SULLIVAN.
Another candidate for re-election who we strongly support is Alderman At-Large John M. "Jack" Connolly.
Jack – as he is named – is around all the time. Involved in the community from west to east, he's there. He knows, running a business as he does, what it's like to be responsive to the issues at hand. Another alderman, by the way, that gets it. He's a constituent alderman who knows what he is doing when a resident of the city calls. He's on it. He calls departments personally and then responds to the constituent. He works well with other aldermen and frequently attends meetings out in the neighborhoods. We know he's been there a long time, but he's still doing a great job and we support his re-election.
We strongly support and endorse for re-election Alderman At-Large John M. "Jack" Connolly. WE ASK THAT ONE OF YOUR FOUR VOTES FOR ALDERMAN AT-LARGE GO TO JOHN M. "JACK" CONNOLLY.
Our third choice for Alderman At-Large is Mary Jo Rossetti. Her dedication to various issues and responsiveness to residents stems from her experience on the School Board for 10 years, representing Ward 7. She is without a doubt one of the nicest and smartest people to hit City Hall. She comes to Board meetings fully prepared and you can tell that by the questions that she asks. She knows how to listen to residents who have concerns and knows how to pick up a phone and call City Hall and talk to the various department heads which she, like all aldermen should, knows and becomes friendly enough with to resolves issues that her constituents might have. She took on the airport noise issue years ago and is still constantly pressing Logan Airport officials to get something done about it. She is there to do a job and we honestly believe she loves it.
We strongly urge that one of your four votes for ALDERMAN AT-LARGE GOES TO MARY JO ROSSETTI ON NOVEMEBER 7.
Our fourth choice for Alderman At-Large is William A. White Jr. Some say Bill is the brains behind the Board of Aldermen. He's been elected and re-elected President of the Board for several years now by the rest of the Board. Alderman At-Large Bill White works very hard and his research proves it. He is one of the best when budget time comes around. He reads and researches all the various departments to see if there is any waste or needlessly allocated money to that department. He is a good alderman. He is responsive to residents, both new and old. He knows the issues, whether it's the present zoning to the new zoning, or Assembly Square or what's happening at the Powderhouse School. He's made his mark on the Board of Aldermen. Some might say he is one who is not afraid to ask tough questions of the administration.
We strongly urge and support ALDERMAN AT–LARGE WILLIAM A. WHITE JR. FOR RE-ELECTION TO THE BOARD OF ALDERMEN.
Another choice?
Yes, we'll throw out this name for Alderman At-Large. We think you should take a look at Stephanie A. Hirsch.
She has been actively working very hard this year, doing all the right things running for office. Down to the basics of knocking on thousands of doors and talking to thousands of residents. We like that. Like Jesse Clingan in Ward 4, we see that Stephanie has worked hard to gain support, not from so-called organizations, but from her own strong efforts. It shows that she wants the job. We think that even though we picked four candidates already, we had to mention her in her efforts to get elected. If by chance she does get elected, we think she will be a great addition to the Board. If she doesn't get elected, we hope she doesn't go away. We hope she stays involved and considers running again.
We don't know much about the candidates in the Ward School Committee races, but what we do know is the following:
In Ward 1 we support and ask for your vote for Kenneth M. Salvato, a lifelong resident and active locally in the ward. We think because it's an open seat the residents of Ward 1 should CONSIDER KENNETH M. SALVATO AS THEIR SCHOOL COMMITTEE REPRESENTATIVE.
The Ward 2 School Committee seat is currently held by Dan Futrell, and from what we see and hear he's doing a great job representing Ward Two, we encourage the voters to consider RE-ELECTING DAN FUTRELL TO THE WARD 2 SCHOOL COMMITTEE SEAT.
The Ward 3 School Committee member is currently Lee Erica Palmer, and although she has no opponent we think she should have one in two years. We think she waited to pull the stunt she did at one of the School Committee meetings. As a city official, elected by Ward 3 voters to represent both the residents and the children, she sat down during the pledge of allegiance. The entire Committee stood as usual, but not Palmer. WE STRONGLY URGE ALL THOSE THAT ARE PATRIOTIC TO LEAVE THIS ONE  BLANK ON NOVEMBER 7.
10 Responses to "Our View of the Times – November 1"