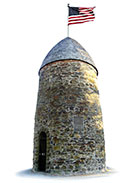 Once again, Somerville is thinking big. Really big.
The city and its neighboring partners are now competing with more than 200 like-minded communities across the North American continent, hoping to win the favor of e-commerce giant Amazon in becoming the site of its second corporate headquarters.
The stakes run pretty high in this horse race. The winner has the opportunity to realize tremendous gains in its economic standing. Potentially thousands of jobs opening up for local residents, skyrocketing property values, ancillary economic benefits, not to mention the shear prestige of playing host to a major part of one of the world's most dynamic and successful retailers in the history of retail.
But beware, buyer. There are potential downsides to the business of winning this honor. Where property values soar, gentrification often follows. Once steadfast denizens of their cherished communities can be priced out of their own home towns. We've seen it too often in the past.
Also, contenders in this competition need to be cautious in promising too much in the way of incentives for being selected. What good is making a few gains if you've given away the store?
We have no idea what are chances are of being chosen for this mega-development. One thing's for sure though. You can't win it if you're not in it.
And we are, without a doubt, in it now.
1 Response » to "Our View of the Times – October 25"