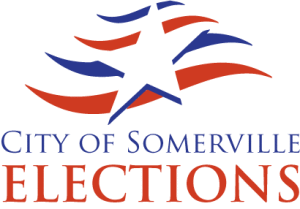 On Tuesday, November 7, 2017, Somerville voters will cast their ballots in a City Election for the offices of Mayor of Somerville, various Board of Aldermen members, and School Committee Members in Wards 1 and 2. This week, the Somerville Times asked each of the qualified candidates for Alderman to describe why they would be the best choice for the office they are running for and what specific policies they would advocate or implement in that position, along with a bio if they choose to include one. Their responses are presented here in alphabetical order based on their last names, ward by ward.
For the Office of Ward 1 Alderman: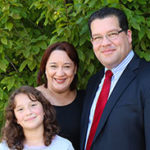 Elio LoRusso
As a life-long resident of East Somerville, I have a true and unwavering sense of appreciation and loyalty to this city and my fellow residents. Growing up here, I watched my parents, both immigrants seeking new opportunities in America, realize their potential in Somerville as small business owners. My father's company, Somerville Ornamental Iron Work, opened in 1969 and is still thriving at its original East Somerville location.
I attended and graduated from three great schools in the area: Little Flower School in East Somerville, Malden Catholic High School and Suffolk University. After earning my B.A. in Criminal Justice from Suffolk University, I entered into the family business with my father and today I successfully run the nine-person company.
Living, working and raising our daughter, Mariagabriella here, my wife, Juscelia and I had the privilege of watching our neighborhoods and city rapidly evolve. As we grow as a city, our constituent services must grow, as well. So many issues simply must be addressed: smart economic development, affordable housing, rodents, public safety, elder services, traffic and veteran care to name a few. I have the management experience, analytical mind and integrity necessary to fight for the best interests of each and every resident.
I know that it is the people who live in this city who make it so special. You deserve an Alderman who will represent you and your best interests. You deserve an Alderman who will work tirelessly to make Somerville the best place to live, work and raise a family.
As your Alderman, I will deliver a transparent, inclusive and effective government for all because I love this city and I love Ward 1.
It would be an honor and a privilege to receive your vote on election day!
Please Vote Tuesday, November 7, 2017
ELIO IS VESTED IN WARD 1
Lifelong Ward 1 Resident
Family man – Husband to Juscelia, a Brazilian Immigrant
Father to Mariagabriella, who attends the East Somerville Community School
Ward – 1 Homeowner
Ward – 1 Business Owner
Member of the St Benedicts Parish Council
Member of the Ward 1 Democratic Party Committee
Multi Lingual- Fluent in English and Italian with a working knowledge of Portuguese and Spanish
A Strong Leader with a Commitment to Public Service
ELIO IS VESTED IN YOU! HIS PRIORITIES…
Rodent Control – Create a Ward 1 Rodent Task Force made up of Ward 1 Residents that will meet Regularly with  City Officials to Address the Most Problematic Areas
Traffic Calming Measures- Reduce Cut-Through Traffic, Penalize Speeders, and Synchronize Traffic Signals to Eliminate Traffic Back-Up
Economic Development – Hold Developers Feet to the Fire to Abide by All City Ordinances and Zoning Regulations
Affordable Housing- Prioritize Somerville Residents for Available Units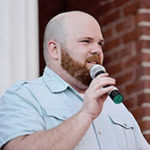 Matt McLaughlin
I am a fourth generation Somerville resident, Iraq War veteran, labor activist, youth advocate, community organizer and Ward 1 Alderman.
This election is about actions, not words. There are many issues that residents want addressed: economic development, affordable housing, rodents, public safety, elder services, traffic and veteran care. I am only the candidate with a proven track record on these issues.
I assisted small businesses in zoning for building expansion and permitting for liquor licenses, outdoor seating, new signage and more. I helped pass 20 percent affordable housing, the highest percentage in the state. I successfully advocated for rodent birth control and personally go door to door to promote the rodent control program that offers free bait and inspections to homeowners.
I am on the public health committee and successfully advocated for first responders to carry the lifesaving overdose medicine Narcan, which has saved hundreds of lives. I also successfully advocated for criminal justice reform to prioritize treatment over incarceration.
I work closely with the police to promote youth dialogs and interaction with the community. I pay house visits to seniors and work with the city's social workers to address housing and health issues.
I am spearheading the Neighborways traffic-calming program, successfully advocated for new crosswalks and stoplights like on the Kensington underpass to Assembly Row and persistently advocate for sound barriers on I-93. I am a veteran and chair of veteran services. I helped select and work closely with our veteran service officer. I successfully promoted Veterans hiring in Union Square development and testified at the state house for paid family leave for veterans.
I have accomplished much in the last four years, but there is still more that needs to be done. We need sound barriers along I93 to help mitigate air as well as noise pollution. We need to address increased traffic burden from Assembly Row and the Wynn Casino.
We need charter reform to limit the absolute power of our strong mayoral system. We need to continue to serve those who feel most disenfranchised an make their voice heard at City Hall.
I am a proven leader whose actions match my words. You don't have to question what I will do because I have already demonstrated my commitment to this city I love. I humbly request your support on November 7.
For the Office of Ward 2 Alderman: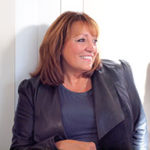 Maryann Heuston
I am a Somerville girl, a lifelong resident of Somerville. I grew up in a working class family, attended U-Mass and received a Masters Degree in Sociology from BU. I have an extensive career in healthcare and currently serve as Senior Director at the Cambridge Health Alliance. I am also the chair of the Ward 2 Democratic Committee, and, for the past 16 years, I have been honored to serve as the Ward 2 Alderman. When I first ran for office, I was driven by commitment to community and the city I grew up in. I still am in every way.
With a focus on quality of life, I took on some significant challenges, fighting for open space and addressing flooding and rodent problems. As the City continues to grow, it is important to me that we preserve the heart and soul of our community, what makes Somerville – Somerville. That's why I have voted to increase inclusionary housing to 20% for new development, voted for 35% tax relief for residential property owners, supported the establishment of the Affordable Housing Trust fund, funding for jobs training, fought for the removal of the Waste Transfer station at Brickbottom, new traffic calming measures, and repurposing old commercial buildings like Ames Envelope into new startups.
Areas I will continue to focus on:
Affordability
I believe in exploring all options to make sure our residents aren't priced out of their homes. This includes implementing a right of first refusal, implementing a transfer fee, setting aside an inclusionary percentage of new retail space for local businesses, promoting workforce housing. And to get to the root of the problem, we must promote commercial development to ease the tax burden on residential property owners.
Better Access, Better Notification, and Better Enforcement
I have pushed for more timely updates on the City website for construction projects and will insist on better ways to communicate with residents. I have already asked for a comprehensive mobility plan for Ward 2, including the creation of a Pedestrian Safety Committee. The city has many tools to make our streets safer, but I will make sure that their changes are built off of residents' feedback and knowledge.
Protecting Neighborhoods
Through adoption of a new city-wide zoning overhaul, we can take the decisions of how our neighborhoods look and feel and put them in the hands of our residents and communities and not in the hands of developers. Current zoning is especially detrimental to neighborhoods. The zoning overhaul must remediate that problem.
Building a Strong Somerville
I believe in a back to basics approach to the City budget and those departments that deliver important basic services. For me, that means that there is adequate support for departments such as Fire, Police and DPW, good wages, adequate staffing, equipment, and resources.  The location of Police and Fire in Union Square is a priority for me and I will make sure that both are located to serve Union Square and the surrounding neighborhoods.
Throughout my career, I have always seen it as my job to translate the concerns and challenges of my constituents into sensible, tailored solutions. We are a popular City; everyone wants to live here, and that is fueled by a major population shift in this country to urban areas. With this shift and popularity, the City can benefit from change, but change can be difficult and dangerous if not well managed. I understand how it can affect each of you in your daily lives and will continue to make sure that this change works for you.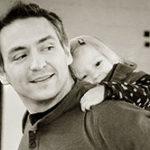 JT Scott
My name is JT Scott, and I'm running for Alderman here in Ward Two. I run a business in Union Square and live in the purple house on Washington Street where I raise my two year old daughter, Independence, with my partner Chandra.
I'm running on a platform that focuses on Affordability, Transparency, and Accountability in the city of Somerville.
I've been in the area a long time. After working here for over a decade in semiconductors, I changed careers and started a gym in Union Square back in 2011. Somerville is the perfect place for it, and Chandra and I had fallen in love with Union Square. There's nowhere else we would rather live, work, and raise a family.
I'm committed to Somerville and Ward 2. From the start I've been involved in my community, joining Union Square Main Streets, Union United, and serving as vice-chair of Union Square Neighbors. I've helped write the bylaws for the new Union Square Neighborhood Council, because I believe we need the people of Union Square to have a seat at the table when negotiating the path of development there.
In the past 15 years, we've seen it become increasingly hard to stay in Somerville, and repeated failures of transparency from our city government. We need to do better.
Transparency: When it comes to snow emergencies, the city deploys a state-of-the-art system to notify residents. But when it comes to clear-cutting every tree on Beacon Street or zoning a 27-story tower of luxury apartments in the heart of Union Square we only hear silence. I propose neighborhood meetings that invite every resident within 500 feet of any proposed zoning or infrastructure change to give you a chance to provide your input.
Affordability:  Whether you own or rent, you are feeling the squeeze. I've talked to older residents on fixed incomes being forced out of their homes by rising property taxes and utilities. I've talked to renters who are forced to move every year by rising rents and doubt they'll ever be able to afford to buy. We need bold solutions to tackle the housing crisis, and you can read more on my website about my policy proposals – like a benevolent landlord tax credit to reward homeowners who rent below market rate, as well as a Right of First Refusal law and establishment of a Community Land Trust in Somerville.
Accountability:  You should have easy and frequent access to your Alderman. I live and work in Union Square. I will hold frequent office hours and return your phone calls. Above all, I believe that holding political office is a public service, not a career. I'm not accepting any contributions from real estate developers – not because they're bad people, but because I believe your alderman should only work for you. Your voice as a resident of Somerville should help define how Somerville evolves, and then the city can find developers who will fit into that vision.
I want to hear from you because it's going to take all of us working together to get the outcomes that serve us best. Call me anytime at (857) 615-1532, or send an email to JTforWard2@gmail.com.
We can do better. This year, you have a choice at the ballot box and I hope you'll support me so we can bring bold new ideas to tackle these issues and make Somerville a place where we can all live, work, and play. I'm JT Scott, and I'm asking for your vote on November 7 to change the way our city government works.
For the Office of Ward 3 Alderman: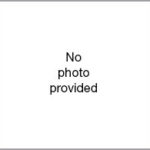 Ben Ewen-Campen
The candidate chose not to participate.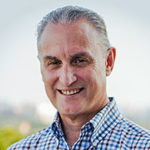 Bob McWatters
"Listen. Take action. Accept responsibility." Those three things – in that order – are the keys to being a successful leader and an elected official. And those are the benchmarks by which I ask the voters of Ward 3 to judge me as I ask for their votes.
Listening: I'm proud of my record for being accessible and responsive to everyone in our community. As a lifelong resident of Ward 3, I know that my neighbors are wise, passionate, and full of good ideas about how to keep our community thriving. But being a committed listener is ultimately about acting on what you have heard.  It's why I am passionate about constituent services—making sure that all of the resources and services of city government are available and working for every resident.
Taking Action: To be a successful alderman, you can't just talk a good game; you have to work with other officials to make things happen. On the big issues facing Ward 3—and our entire city—I have spent the past four years focusing on concrete, practical steps that we can take to build a better present and a truly sustainable future:
On housing and development, I pushed hard for increasing the inclusionary affordable housing requirement from 12.5% to 20% for major developments, and fought for openness and transparency in the Union Square zoning and redevelopment process. We've won some major battles but the fight continues as we work to make sure development truly benefits the community.
On economic development, I led the push to make sure new development in Union Square includes commercial space that will bring jobs and expand our tax base.
On environmental policy, I was at the forefront of the effort to ensure that Somerville banned Styrofoam and plastic shopping bags—and I was the leading advocate in the successful establishment of a full-time arborist to protect the City's vital green canopy.
On public education, I didn't just support a new high school; I went out and campaigned hard for the ballot initiative to approve the necessary funding.
On equality and civil rights, I acted to provide essential protections for the LGBTQ community, including the addition of gender identity to Somerville's anti-discrimination ordinance.
On jobs and workforce development, I was a successful advocate for a development linkage fee to encourage and support local job training.
And on improving the city's approach to traffic safety, I admit that I'm more than a little proud that the traffic-calming measures and "Neighborways" initiatives that we promoted here in Ward 3 have become a citywide model for pedestrian, motor vehicle, and cycling safety.
Accepting Responsibility: After four years as Ward 3 Alderman, I have an extensive record of listening and taking action. That's what leaders do. As always, I'm ready to be held accountable—not only for my beliefs but for my results. My opponent, on the other hand, has been largely absent on the big issues facing our community over the last four years.
There's much more for us to do: to promote greater access to home ownership for working families; to protect and expand housing resources for seniors so that they can afford to live in the city they've helped to build; to protect and expand our green space; to implement traffic calming that will make our streets safe for all users; and to create long-term growth in municipal revenues so that we can deliver the city programs and services that improve our shared quality of life.
I look forward to continuing to work with all of my neighbors to meet these and other challenges that lie ahead.
For the Office of Ward 4 Alderman: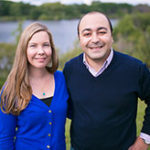 Omar Boukili
Describe why you would be the best choice for the office you are running for:
Both my personal and professional backgrounds set me apart.
In 2002, I moved to the United States from Casablanca, Morocco, as a young adult. Building my life from nothing has taught me that hard work, tenacity and believing in oneself are what pay off. However, I would not have been able to move forward and make a better life for my family and myself without the proper tools. I believe that government is a crucial player in providing tools that allow people to live up to their potential. From education to fair housing policies and local business-friendly regulations, government can be a catalyst for success for everyone.
Professionally, I have worked for think tanks, non-profits and local government. I worked as a policy advisor, both when I was an aide to Mayor Curtatone in Somerville and as Revere's Chief Administrative Officer and advisor to Mayor Arrigo. I intimately understand the complexities of city government from policy, legislative and operational standpoints. Moreover, I do not believe in "one-size-fits-all" solutions; as a habit, I shy away from taking ideological or binary stances when it comes to complex problems. Being innovative, pragmatic and collaborative is what will allow us to address the thorny challenges facing our neighborhoods.
Starting out as an immigrant in this country and my professional experience make me the best candidate for ward 4. The ability to translate ALL residents' wants and wishes into actionable and practical results that enhance and strengthen our neighborhood is what I look to bring to the Board of Aldermen.
What specific policies you would advocate or implement in that position:
If elected, my top priority would be to work with the Board of Aldermen and the Mayor to immediately increase our homeowner occupied residential tax exemption from 35% to 40%.
I would also make sure that we are able to pass a new zoning code that strengthens our neighborhoods, fosters innovation, incentivizes mixed-income and family-size housing and maximizes green space as well as energy efficiency. This is really crucial to our city's future and organic, sustainable growth.
Another one of my priorities is to activate the blighted Star Market site and work with ward 4 residents to turn it into a project that provides for mixed housing, open space and the neighborhood amenities we need. That property has been a detriment to Winter Hill for a decade and it's time to let the ownership know that it's time to move or move on.
I will work with the city's transportation staff and neighbors to create and implement a ward 4-specific traffic calming plan. My experience has taught me that small incremental changes can have huge positive effects in our neighborhoods, especially around playgrounds and school zones.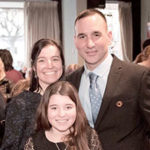 Jesse Clingan
I grew up on Winter Hill and attended the Somerville public schools. I am well known in the community for being a leader around issues such as workers' rights, affordable housing, the opiate crisis, and many other important issues. I have been out knocking doors since March, building a strong campaign around community-led development, transparency in government, and improving the quality of life for people in Ward 4. I'm hoping to build a stronger more connected Ward 4 community.
I live in Ten Hills with my wife Michele and our ten-year-old daughter Allie, who is enrolled in the Somerville public schools.
I have a deep passion for helping people and the drive to get things done. I understand the challenges we face living in Somerville and I feel it's important to bring everybody to the table. I want to elevate the voices of the often unheard.
I feel it's important for an elected official to be independent. This is key to establishing trust with constituents. As Alderman, I will be beholden to no one other than the voters of Ward 4. Having never worked in city hall, I'm entering into politics from the outside. I will be going up to city hall to stand up for what I believe is right and looking out for the interests of my constituency. I believe I'm the best choice for Ward 4 Alderman is because I've been out and active in the community for so many years. I've been making a difference volunteering thousands of hours to improve lives. I'm a proven community leader – someone who can bring the community together to solve problems that affect us all. I will work together with the people of Ward 4 to build a Winter Hill that works for us all. I have also taken a pledge to not accept money from developers.
First and foremost, I will be responsive when it comes to constituent services. I will work hard for the people of Ward 4 making sure that requests or concerns are addressed quickly and efficiently for everyone.
I will advocate for the development of the old Star Market site. Whether the owner decides to sell or if the city moves to seize the property, it's important that any development at that site be community-led development. We will have to live with whatever gets built for a very long time, I think we should use our collective voice and advocate for development that will benefit our community.
I'm also focused on reconnecting the neighborhoods of Winter Hill, Ten Hills, East Somerville, and Assembly Row by pushing the state and other potential stakeholders to reclaim the space under route 93, making it safer and a much more enjoyable experience getting from one area to another.
I will also advocate for more affordable housing. While the BOA has set the 20% inclusionary housing requirement, I think we could go further. I'd be in favor of increasing the percentage to 25%. I'm also looking at benevolent landlord programs to incentivize keeping rents below market rates. Affordable housing is a top priority of mine. We must explore all options if we are serious about keeping Somerville economically diverse.
I have met hundreds of residents while out knocking doors and attending community meetings and events. I look forward to speaking with those of you whom I haven't met yet between now and November 7th. I hope to earn your vote. Thank you.
13 Responses to "City Election 2017: Ward Alderman"