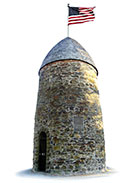 It is an undeniable fact that the City of Somerville draws in an unusually large amount of musical talent within its relatively small confines.
Whether it be homegrown or imported, we have at our fingertips an incredibly diverse and nearly exhaustive supply of mellifluous entertainment to keep us amused and amazed as we watch it pass through our community.
The same goes for commitment to political and social issues. It's natural for the HONK! Festival organizers to choose our community in which to hold this event. Activism thrives here, driven by a long tradition of dialog on important issues of the day and a genuine concern for the betterment of our own community as well as that of the world at large.
We enjoy gathering together and celebrating life at its fullest and most rewarding, while at the same time coming to terms with vital issues that affect all our lives. And, of course, doing it in a responsible and efficient way is also something that we strive for.
Somerville's got talent. That we know.  And it's got commitment as well. It extends to many forms of expression, both artistic and pragmatic.
In seeking a workable balance of the two, we may yet create a symphony of sorts. One based in harmony and keeping perfect time. After the dust of the busy day settles, we know we've done our part to make it all a bit better.