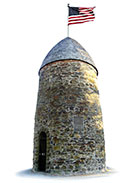 Somerville cares. And it shows it.
From time to time we are called upon to gather together to show our solidarity with worthy causes, to share the grief of loss with those who have lost so much, or simply to feel that kindred spirit that makes us a community, not just a city of brick and mortar.
Last month we once again observed the passage of another September 11, with all the painful memories associated with that terrible event.
This week we have the privilege and civic duty of gathering twice again, in support of combatting both domestic violence and drug addiction.
The annual Candlelight Vigil in support of Domestic Violence Awareness Month takes place on Wednesday of this week, from 6:30 to 8 p.m. at Statue Park in Davis Square. The vigil, organized by Mayor Joseph A. Curtatone, the Somerville Commission for Women, and RESPOND, brings the community together in remembrance of those who have lost their lives over the last year to domestic violence.
Then on Saturday, from 6:30 to 8 p.m., Somerville Overcoming Addiction's Fourth Annual Vigil takes place at the East Somerville Community School Atrium. The group seeks to connect the community with addiction support and recovery services, remove the stigma of addiction, and eliminate overdose fatalities in Somerville.
Both issues present tremendous challenges to those who are the most directly affected. The least that all of us can do is stand beside them as a community