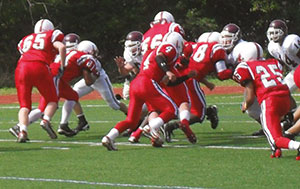 The Massachusetts Department of Public Health in partnership with the Massachusetts PTA and Concussion Legacy Foundation is offering free trainings to parents, educators, schools and communities on:
Signs and symptoms of concussion
Prevention and management of youth concussion
Sports concussion regulations for schools
Return to school and athletics after a concussion
Get the facts, learn what to do, and know how and where to get help. Training will be held on Thursday, September 28, 5:30-7:30pm at the East Somerville Community School Auditorium, 50 Cross St. Childcare and translation (Spanish, Portuguese, H Creole) will be available. To register, contact Mary Lou Carey-Sturniolo at mmlcs@aol.com. For more information, contact Mary Lou Carey-Sturniolo or Michelle Kelly at mkelly@k12.somerville.ma.us.