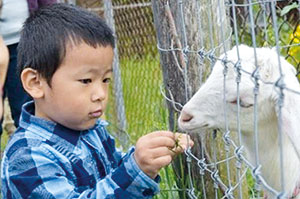 The learning adventure continued throughout the summer for many students and families in our district. Nearly 1,200 Somerville Public Schools students participated in a variety of academic, enrichment, or recreational programs offered in our schools this summer.
Among the many summer highlights was the introduction of new programs including The Calculus Project in which students participated in a Robotics Challenge, Math Olympics, and explored/learned at the SHS FabLab.
Families in the SFLC-Parent Child Home Program visited Wright Farm in mid-July, and students in the Elementary Summer School program (SomerSession) benefited from partnerships with Project Adventure, Curious Creatures, and Science Tellers. Opportunities for learning, exploring, and staying active were plentiful.
Students were able to stay connected, have fun, and get ready for the start of the school year through rich community-wide programming and partnerships. Read about the Summer Explore Kindergarten transition program, one of the 15 programs offered this summer, in a recent blog post at http://www.somerville.k12.ma.us/blog/preparing-kindergarten.