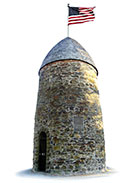 The people of Somerville gathered in Davis Square last week to show their support for the victims of violence in Charlottesville, and to disavow the hatred and intolerance that drove the situation to its tragic outcome.
Our civic leaders, both local and state level, spoke of the challenges and responsibilities that everyone shares in holding together a civilized society, free from fear of violence and oppression.
Everyday citizens voiced their concerns and shared their commitment to maintaining order and promoting tolerance and understanding.
It is comforting to know that we live in the type of community where the few haters that do exist among us keep to the shadows, fully aware that their drumbeats of bigotry will immediately be drowned out by the unified chorus of admonishment and scorn.
And it's not just Somerville. Look at what happened in Boston on Saturday. The so-called "free speech" advocates were similarly subdued and silenced, by something on the order of – literally – a thousand to one.
You can be sure that Somerville was also well represented in that crowd.
The neo-Nazis, white supremacists, weekend warriors and their ilk ought to know better. This is New England, not the deep south. Freedom was fought for and won on this soil. This is the very birthplace of American democracy. Anyone barging in to tell us that we are not good enough Americans are just ridiculous and worthy of ridicule.
We should be proud of our solidarity and our commitment to justice, the rule of law, and common decency between all peoples. This is who we are. And the few aberrant exceptions will not change us.
6 Responses to "Our View of the Times – August 23"