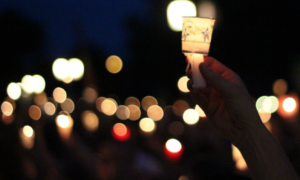 In the wake of recent events, it is important to understand that racism, bigotry and hatred are still very much alive in this country. The Somerville Media Center community extends its thoughts and sympathies to the families that were devastated by these acts of terror. These ghastly hostilities will not be tolerated and can only be prevented through action.
Hatred stems from fear. Fear derives from a lack of understanding. In these times of peril, we need to work to create a more effective exchange of ideas. A discourse that eliminates the evil ambitions of few, that so negatively affect many.
SMC helps to cultivate a safe and welcoming space for communicating, sharing, connecting and listening with the goal of creating a compassionate learning environment. Here, we encourage individuals not only to express themselves, but share new ways of thinking for a better community understanding.
— Somerville Media Center Board and staff
If you would like to share your thoughts, please consider attending our community speakout event: Free Speech: In Your Words. More information is below.
What does 'Free Speech' mean at a time when the phrase is being touted to espouse hateful rhetoric and racist viewpoints? Does Free Speech have an obligation to be responsible and informative? If so, where does all other Free Speech fit in? Where are the lines and who gets to draw them?
Record your thoughts on Free Speech during drop-in hours at Somerville Media Center. Your viewpoints may end up as part of a public service announcement about Free Speech that will debut on Community Media Day in October.
Saturday, Sept 2
11 a.m.- 1 p.m.
Wednesday, Sept 6
2 p.m. to 6 p.m.
If you would like to participate or have other ideas, please email Erica Jones at ejones@SomervilleMedia.org.
1 Response » to "A Message of Solidarity from Somerville Media Center"