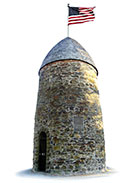 It seems as though we have been fighting this battle for such a long time. Surely, we must start seeing some signs of progress soon. One would think so anyway.
After all, we take pride in the special qualities that make our city such a great place to live and work in. Quaint residential neighborhoods co-exist with our urban centers in a seamless patchwork that blends comfort with efficiency in so many ways. Why then are we saddled with the seemingly never-ending problem of rodent infestation?
Studies and recommendations by officials and the agencies charged with tackling the problem have primarily pointed to the difficult to deal with issue of apathy on the part of landowners and their tenants when it comes to joining the battle.
Improperly stored and disposed-of refuse is repeatedly cited as being a major contributor to the problem. Officials are proposing serious crackdowns on those who need to get with the program. It is difficult to argue against such action in light of the fact that rodent populations just don't seem to be decreasing in by a significant factor. We ask all Somerville property owners and their tenants to do everything they can to make this rodent eradication program a success. Your neighbors will thank you – and your property values won't be harmed one little bit either.
The city is doing what it can to provide guidelines and regulations, and the means and measures taken are going to be getting tougher in the weeks and months to come. It should be in everybody's interests that we whip this problem for good.
We have much to celebrate about our fabulous city. Let us not allow this particular problem to drag us down. We deserve much better than that.