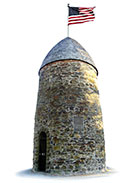 Somerville enjoys a well-deserved reputation as being one of the most creatively diverse and active communities in the entire country. This coming weekend we celebrate this fact with ArtBeat, the Somerville Arts Council's annual arts festival which spotlights the works of local artists, musicians, and others who help make the city a constant source of inspiration and pride of accomplishment for all of us.
This year's ArtBeat theme, "Voice," adds an extra dimension of meaning to the festivities. Whether referring to singing, speaking, or alternative means of expression, the shear volume of talent presented over the two-day event will be overwhelmingly stimulating to all who attend.
Throughout the day, there will be ongoing activities from various artists and organization such as Groundworks Somerville, Artisans Asylum, Portrait for a Story, the Growing Center, Outside the Lines, and many more.
Along with the first-rate visual arts to be enjoyed and purchased, a veritable deluge of performance art will be presented at several venues throughout the Davis Square vicinity.
More than a dozen musical acts will be on hand on the Park Stage at Seven Hills Park behind the Somerville Theatre.
On Saturday afternoon, the Somerville Theatre Dance Showcase will be offering a wide range of dance performances, from Hula and other ethnic styles to modern dance theater.
Kid-Friendly Elm Street Plaza Happenings, between Starbucks and Chipotle Grill, as well as various activities in Statue Park round out the festivities.
Be sure to take some time to take some of it in. You are sure to be inspired by the rich variety of artistry on hand.