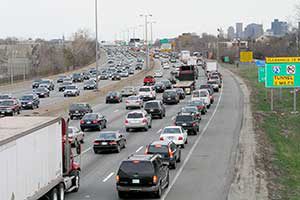 On Saturday, June 17, 2:00–4:00 p.m., at the East Somerville Community School Auditorium, 50 Cross Street (use Cross Street entrance), hear from well informed and dynamic speakers: Kevin Lane, Research Associate and Faculty in the Department of Environmental Health at Boston University School of Public Health will share research on how traffic pollution can affect Heart Health.
Wig Zamore, Somerville Transportation Advocate, will speak about research findings on how traffic pollution affects the health of bicyclists.
Jim Newman, Architect and Principal of Linnean Solutions, will discuss ways to reduce exposure to traffic pollution at home, in new housing and outside.
Come early for Lunch at 1:30 p.m. Bring your children for fun and activities, games and prizes
Sponsored by the City of Somerville. For more information please contact Ellin Reisner at reisnere51@gmail.com, Gabe Distler at gsdistler2@gmail.com or David.Chen607799@tufts.edu.