By Donald Norton
On Tuesday night well over a 100 friends and supporters jammed into Sally O'Brien's Pub on Somerville Avenue for Ward 3 Alderman Bob McWatters' campaign kickoff/fundraiser. At one point the crowd was so large it was out the door and onto the sidewalk, with no room to move around.
Alderman McWatters – also known as the constituent's alderman – was so pleased that in spite of other events taking place in the city last night, it seemed like everyone wanted to make sure they came for this one.
Addressing the crowd first was Ward 3 resident and friend, Tom Bent, who spoke and introduced some of the candidates that also came out to wish Bob the best in this his re-election kickoff.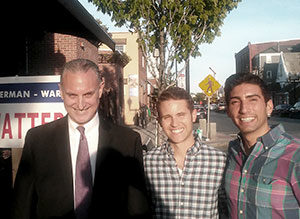 Another well-known Ward 3 resident here in the community, Bill Shelton, talked about the job Bob has done for the residents of the ward.
Alderman McWatters spoke and thanked everyone for attending and showing their support for him. He mentioned that he enjoyed representing his ward and the great people in it.
Some of the notables present were former Mayor Gene Brune, and many of the present aldermen and candidates for various offices citywide and in other wards. Alderman Maryann Heuston of Ward 2 was there to show her support and candidate for alderman for the vacant seat in Ward 4, Omar Boukili, was also in attendance.
The mayor of Revere, his Honor Brian M. Arrigo, was present to wish McWatters the best in his re-election bid. Bob's good friend and supporter, Middlesex County District Attorney Marian Ryan, also came to wish him the best. Ryan grew up in Ward 3 and still has many friends there.
McWatters' many co-workers at the courthouse in Cambridge were also there to show support, including the best criminal Attorney around, Damian Gilletti, former President of the Middlesex Bar Association.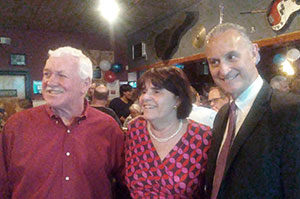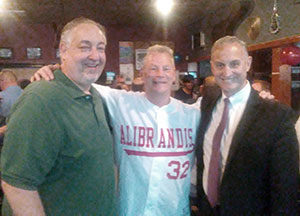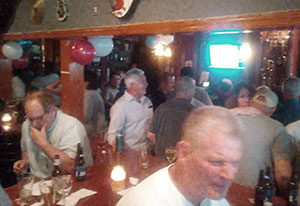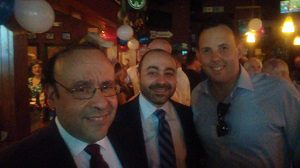 — Photos by Donald Norton