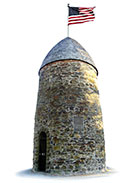 Ready or not, this year's installment of PorchFest will be hitting the city this coming weekend.
Those who have, in the past, taken notice of the event – and it is an event that is rather difficult not to notice – usually have fairly strong opinions of approval or distaste for the goings on.
For the uninitiated, PorchFest invites local musicians to give something of an informal concert outside their homes, either on a front or back porch, yard, garden, etc.
The event is organized and presented by the Somerville Arts Council, who register participants and provide interested parties with maps to the "stars'" homes.
Some folks love it, others hate it, and of course there are plenty who fall in the middle.
Naysayers complain that some of the participants get too loud, and that there is sometimes public drinking at certain locations that goes beyond legal limitations. Some complain that the "concerts" go on longer than the scheduled times and that they often evolve (or devolve) into full on block parties.
It is, of course, up to each individual participant to follow the guidelines and be responsible "promoters" of their own presentations. It is likely that a few alleged bad apples shouldn't spoil the entire barrel.
With no road closures involved and a minimum amount of inconvenience to neighbors being reported, for the most part, PorchFest can be a pleasant experience for those who would like to get out and hear some nice, original live music.
So, if you're free for the day, you might want to take in one or more presentations at a porch near you. For better or worse, it's a cheap show at twice the price.
For a complete schedule go to : http://www.somervilleartscouncil.org/porchfest