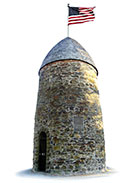 A sure fact of life in our city is that our cars just aren't allowed to stay put. Whether due to snow emergencies in the winter or street cleaning and maintenance in the balmier seasons, we are so often called upon to do the city's bidding when it comes to getting our vehicles – and our wallets – out of harm's way.
It's a relatively small price to pay, however, when one considers the alternatives. We wouldn't want our residential and commercial areas to be littered with road refuse. Let's not even think what that might do to help boost rodent populations in our already challenged neighborhoods. It's just a matter of keeping up with the schedule and being there to move the vehicles when we need to. The city will do their part.
So, just as a reminder for those whose memories may be a bit fuzzy on the official procedures, or for those who may be new to the area, here is how it goes, according to the city:
"On designated street sweeping days, vehicles must be moved to one side of the street, as noted on signs posted on each street. The penalty for not complying with street sweeping parking regulations is a $50 fine. Community members are encouraged to familiarize themselves with the street sweeping schedule in areas where they park."
Not so hard, really, and an easy way to contribute to the beauty and health of our beloved city.
1 Response » to "Our View of the Times – April 5"