*
David Pansovoy is from North Andover, MA. He studies Global Business at Endicott College. He enjoys nature writing.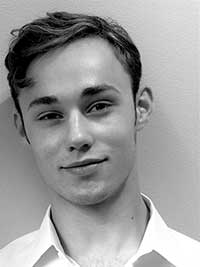 Adventurous Rush
The monstrous face of the ocean glares at us
The presence beneath the waves lurks deep within
The land is not of this world anymore
It has fallen behind on the horizon
We are alone out here on this vessel
Out here . . .
A gushing swell suddenly capsizes us
The chilling rush from the salt water soaks through our bodies
Momentarily stopping our hearts
Then restarts them with a refined sense
I close my eyes
Things are
and things
will be . . .
— David Pansovoy
_________________________________________
To have your work considered for the Lyrical send it to:
Doug Holder, 25 School St.; Somerville, MA 02143
dougholder@post.harvard.edu