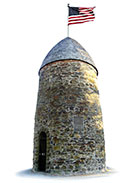 If there is one invaluable resource that all city residents can appreciate and be proud of, it is the Somerville Parks & Recreation Department.
They operate year-round programs throughout the city's public facilities, playgrounds, schoolyards, and various other locations to promote positive and healthy activities for all members of the Somerville Community, in our particular our kids.
A veritable plethora of programs and activities are made available throughout the year, but the spring and summer months are especially active as the weather brings us all out for exercise and play.
Whether it's the KidStop program, Dilboy Pool membership, various sporting clinics, Project Star, April Vacation program, Kennedy School Friday Night Out, Adventures In Space, Sprout Sports, music classes, and a myriad of other exiting and educational activities, the department is there to offer the community the best it can offer in recreational activities.
This coming Saturday, the department is holding its 2017 Somerville Parks & Recreation Fair at the high school gymnasium, from 1 to 4 p.m., where it will offer up a day filled with fun activities for all who attend.
The department brings the community invaluable opportunities for enhancing the wellbeing of all residents who are interested in maintaining their health and learning new skills. Let's show them some love this weekend and check out the Fair.