Eagle Feathers #92 – The Hook Shot
By Bob (Monty) Doherty
Music, songs, and entertainment are an intricate part of today's sporting events. They span college fight songs and elaborate band formations to Super Bowl extravaganzas. Half-time shows are almost as popular as the game.

At Fenway Park, the National Anthem heralds in the Red Sox games. During the game, the fans harmonize Take Me Out To The Ballgame during the seventh-inning stretch and Sweet Caroline during the eighth-inning stretch. Today, teams use music to awaken their players' concentration and focus on the game.It changes to suit the team, whether they are playing offense or defense. In the early years of college and professional basketball, it was mostly organ music. Today anything goes, from rock to rap.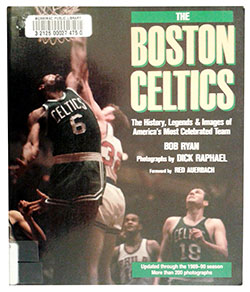 On August 3, 1949, at the Empire State Building in New York City, the National Basketball Association was born. It consisted of seventeen teams. By 1954, just five years later, the league had dwindled down to eight. The Celtics was one of the surviving teams.
Anthony "Tony" Lavelli, of Somerville, developed the basketball hook shot. He graduated from Somerville High, Yale University, as a music major, and later attended the Juilliard School. He loved music but had another passion – basketball – would make him one of Yale's greatest players in sports and music.To say the least, he excelled at both.He made the All-American College Basketball Team four years in a row and was "Player of the Year" in his last season. Upon graduation, he was the fourth-highest scorer in college basketball history.


The Boston Celtics made him their first pick in the 1949 draft. Tony's professional basketball career consisted of playing for the Celtics in their inaugural year, two years for the Knicks in New York where he also attended nearby Juilliard, and three years for the Harlem Globetrotters' on their College All Star Team.With the Globetrotters,he was paid a higher salarythan playing for the National Basketball Association. Because of his dual interests in music and basketball, Tony negotiated one of the most unusual contracts in sports history.It encapsulated his two passions.He would agree to sign for the Celtics if, for $125 extra per game, he could entertain and play his accordion to the audience during halftime.Some basketball historians give credit to Tony for saving the young Celtics franchise.The Celtics finished in last place that year; but thanks to Tony,the amount of fans swelled. They were a happier crowd, and the Celtics were more solvent.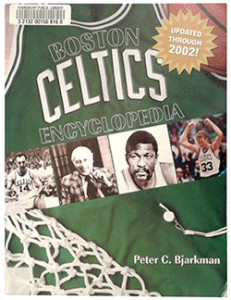 Celtics' Bob Cousy said that Anthony Lavelli created the best hook shot he had ever seen. Tony developed his hook shot ability at Conway Park. Somerville honors him by naming the basketball courts at Conway in his memory.