Eagle Feathers #91 – Forgotten Fred

By Bob (Monty) Doherty
He kept them laughing throughout the twenty turbulent years which molded them into America's Greatest Generation. This was the time covering the 1930's Great Depression, followed by World War II and its recovery. There wasn't much humor to be found. Somerville's John Florence Sullivan was one of those few who provided needed comic relief during this time.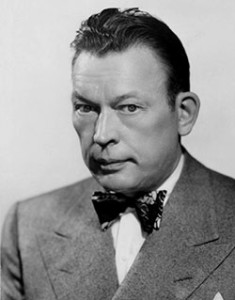 He was born in Somerville near Union Square. While growing up, his love for books and comedy writing were seeded while working at his first job in the Boston Public Library. His next undertaking was a venture in vaudeville at Boston's Scolloy Square. Here, he found his calling and gave himself the stage name of Fred Allen, which disappointed his friends and family. He had been named after John L. Sullivan, the famous Boston boxer. John L. had defeated Somerville's Jake Kilrain in the last bare-knuckle heavyweight fight in America. This would prove to be foretelling because Fred's favorite life-long form of exercise was boxing, mostly with amateur police, fire, and postmen.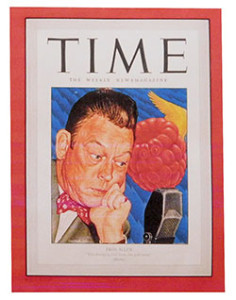 Beginning his career as a juggler, he worked into comedy as the world's worst juggler. He then went to New York and began his ascent up the Broadway ladder. Early on, one of his fellow workers and good friends was a young Englishman named Archibald Leach, who would also give himself a stage name. That name was Cary Grant. Another friend was Benny Drohan, composer of the song Southie Is My Home Town.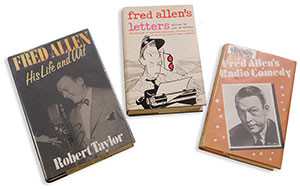 Fred acquired his love of words while working at the Boston Public Library, and this, along with his stage work in Scolloy Square, made Fred a good fit for early radio. He found a home there for the next twenty-six years. As time passed, he created many popular radio shows. He became an icon, helping Americans laugh through the worst of times. His comic genius bridged vaudeville to television by way of radio. Ahead of his time, his brilliant ideas of "the man on the street" comic construction have been and are still used today. The long list of his beneficiaries has included Red Skelton, Jack Benny, Johnny Carson, Jay Leno, Garrison Keillor, and Jon Stewart.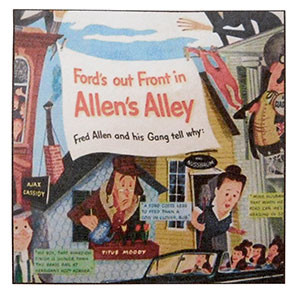 Two stars honor Fred Allen on the Hollywood Walk of Fame: one for radio and one for television. He was inducted into the Radio Hall of Fame in 1988. A street in downtown Boston honors Somerville's forgotten Fred Allen and one of his most famous skits … "Allen's Alley."