Eagle Feathers #90 – Somerville Spirits

By Bob (Monty) Doherty
Somerville's roots run deep. As a city, she goes back to 1872. As a town, she goes back to 1842; and as Charlestown, Beyond the Neck, she dates back to 1628. This was two years before Boston was established in 1630.
These were "spirited times" in every form of the word. Beer was a necessary staple brought to this country by the early settlers. It was consumed by both adults and children because the local water was found to be brackish or salty. This is why Boston was founded. Charlestown settlers moved there for its fresh spring water emanating from Beacon Hill. Even the Governor's son, John Winthrop Jr. , was a brewer of beer … corn beer.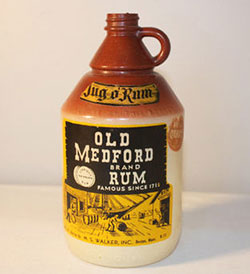 Through the years, the favorite colonial spirit was rum. When it was diluted with water, they called it grog. From 1715 to 1905, a New England favorite was Old Medford Rum. This rum was the base for most eggnog recipes. It was Paul Revere's favorite drink. Medford Rum is long gone but the rights to produce it are still held by Somerville's M. S. Walker company. The British Royal Navy abolished its daily, age-old "ration of rum" practice in 1970. The sailors felt that this act by their Admiral was "dashing their spirits."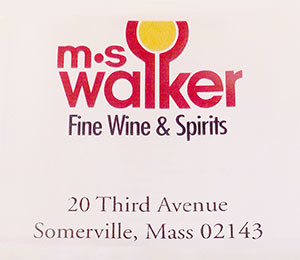 Not all spirits are alcoholic. At this time of the year, the city reveals her other spirits to the curious and her ghosts to the imaginative. Here are a few…
Some say the Mystic River's name was originated from old women who gathered medicinal and mystical herbs along its shore. They gathered them to help the sick, but suspicious minds accused them of being witches. In 1648, Margaret Jones of Charlestown was the first woman in the Massachusetts Bay Colony to be executed for witchcraft. This occurred forty-four years before the Salem trials, and Governor Winthrop of Ten Hills headed her trial.
On October 20, 1962, Somerville's Bobby "Boris" Pickett's song, The Monster Mash, was the "hit of the land." As number one on the Billboard's 100 list, it travelled from coast to coast quicker than all other records up to that time. For the last 53 years, it has been the anthem of Halloween.
During the Revolutionary War, Somerville's hills were a prison to over 4,000 British and Hessian soldiers. Through the years, ghost stories have flourished about their stay here.
Washington Irving, the author of The Legend of Sleepy Hollow, a Halloween classic, wrote another novel titled The Devil and Tom Walker. It takes place along the edge of the Mystic River where he lived. In this book, Tom sells his soul to the devil in exchange for Captain Kidd's Treasure, which is said to be buried near Ten Hills.
It all started on Halloween October, 1, 1961. They were the famous Winter Hill gangland wars of the 1960's and beyond. It began after an attempt on the life of the gang's Somerville leader, James "Buddy" McLean. When Buddy retaliated by shooting and killing Charlestown's Bernie McLaughlin, war was declared. It spanned well over two decades and took over sixty lives before it slowed.
Up until March 1, 2009, Sacco's Bowl Haven in Davis Square was thought to be an abnormal haven for ghostlike occurrences. Sightings were often made of unusual noises, odd bowling-pin droppings, and balls returning without warning when the power was off. The television program, Ghost Hunters, came to Somerville to investigate and to research the suspected activities. In the end, the Ghost Hunters team debunked their claims.
Or was it that they "bowled away their spirits?"