Eagle Feathers #76 – Somerville Sweets
By Bob (Monty) Doherty
Through the years of Somerville's existence, she has had a sweet tooth; and some of her natives have made their fortune trying to fill it. Sugar and spice and everything nice were the products of Rufus Stickney of Winter Hill. Rufus is long gone, but in his name, the Stickney & Poor Spice Company lives on. It is the oldest spice company in the nation. It opened in 1815 and begins its third century this year.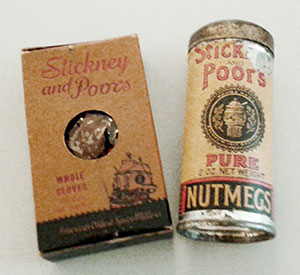 In 1846, four years after Somerville separated from Charlestown, the largest dairy in New England was founded by Harry P. Hood. He, his sons, and their families made Somerville their home and provided work for her citizens. In 2002, at the grand opening of Conway Park on Somerville Avenue, the H. P. Hood & Sons Company promised enough free ice cream to satisfy those who attended. Hood more than delivered. For the entire day, over three hundred children and many adults were very happy. Volunteers gave out a near "glacier" of ice cream bars, tubs and Hoodsies to all attendees including passersby in autos, buses and pedestrians.
Also, in 1846, another Somerville native, William E. Schrafft founded his candy company. During the Civil War, he supplied Union troops with candy gumdrops for energy. His chocolate makers claimed to be the best in the world. Over 300,000 pounds of chocolate and over two million pounds of other candies were stored at Sullivan Square. During the Great Depression, no one at Schrafft lost his job, and it was said to be because guys could always find cash to by chocolates for their mothers or sweethearts.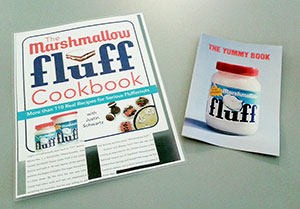 Joseph Archibald Query first mixed his recipe for marshmallow fluff at his Somerville house in 1917 and sold it door to door in the Union Square area. World War I sugar rationing put the brakes on his business. After the war's end, he sold the business to two returning Yankee Division soldiers. They then moved the business to Lynn. Query's house still stands on Springfield Street near the Cambridge line. Ironically, this large white house, now a Portuguese American Club looks much like a giant marshmallow. Through the years, the sweet taste of Never Fail Fudge, Fluffernutter sandwiches, and the "What the Fluff" Autumn Festival have evolved to keep his name and his creation alive and well.
Before the making of Girl Scout Cookies eighty years ago became officially organized, Somerville women began baking them in Mrs. William Grace's kitchen at 24 Day Street and later expanded to a store front on Highland Avenue.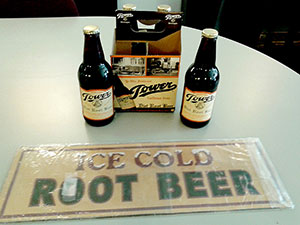 Doctor Russell Conwell, father of Somerville Mayor Leon Conwell, was a minister, Union soldier, and teacher. He founded Temple University in Philadelphia, edited The Somerville Journal, and gave the soft drink "root beer" its name.
The now revived Tower Root Beer Company bottled soft drinks in Somerville. Its logo, the Prospect Hill Tower, was on the front of its bottles and on the back was its award-winning jingle:
"It's good for me; it's good for you,
It's good for grandma, grandpa too,
It's nutritious, healthful and sweet,
Good old Tower beverages can't be beat"
Somerville has had a great history of sweet shops, creating ice cream, candies and pastries. From Lyndell's bakery, the city's oldest, established in 1887, to the legendary Steve's Ice Cream's story and beyond, Somerville's jumbo sweet tooth has been happily soothed.