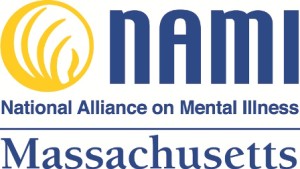 By Tom Bannister
Officers from the Somerville Police Department are attending a new mental health training course as now required by the Commonwealth's Executive Office of Public Safety and Security. The curriculum for this training was developed by the Massachusetts National Alliance on Mental Illness (NAMI Mass), the Department of Mental Health (DMH) and the Municipal Police Training Committee (MPTC). All municipal police officers in the state will receive updated mental health training by the end of 2015.
"This is a major step forward in providing all law enforcement officers better tools for the safe and responsive management of incidents involving people experiencing mental health crises," said June S. Binney, director of the NAMI Mass Criminal Justice Project.
"The intent of this vitally important training is creating better outcomes during encounters with those who suffer mental illness and other populations. We are grateful to NAMI Mass and the Department of Mental Health for collaborating with the Municipal Police Training Committee to develop this crucial, best-practices training for new and existing police officers," said Dan Zivkovich, MPTC executive director.
The intensive, interactive curriculum is taught by specially trained police officers from across the state and includes: an overview of the symptoms of mental illness; learning verbal and non-verbal communication skills to safely de-escalate potentially dangerous situations; and recognizing trauma and PTSD.
Nearly 60 million Americans experience a mental health disorder every year. One in 17 lives with a serious mental illness, such as schizophrenia, major depression or bipolar disorder. And one in 10 children and adolescents suffers from serious emotional and mental disorders that cause significant functional impairment in their day-to-day lives.
According to Binney, improved police training increases safety for all involved and ideally may allow for a person with mental illness to find appropriate treatment without having to experience the stress of arrest and incarceration.
NAMI, the National Alliance on Mental Illness, is the nation's largest grassroots mental health organization dedicated to building better lives for the millions of Americans affected by mental illness. NAMI advocates for access to services, treatment, supports and research and is steadfast in its commitment to raising awareness and building a community of hope for all of those in need. From its inception in 1979, NAMI has been dedicated to improving the lives of individuals and families affected by mental illness. Financial contributions allow NAMI to offer an array of programs, initiatives and activities in support of the NAMI mission.