Eagle Feathers #71 – Medals of Honor
By Bob (Monty) Doherty
Often, when something small is accomplished and people want recognition for it, the humorous reply is, "What do you want, a medal? " A medal should be earned; or otherwise, its worth is diluted.
The first medal bestowed by our government was a gold medal. It was awarded to a man who spent considerable time engaged in Somerville/Charlestown during the most crucial year of her history. It was bestowed upon General George Washington to commemorate the "Evacuation of Boston" by the British in March, 1776.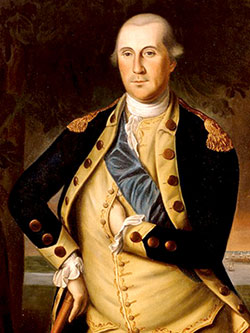 In early United States history, no recognition was given to regular soldiers and sailors; only battle commanders were decorated. That was until the Civil war in 1861, when Congress established the Medal of Honor for the Army and the Navy.
Sergeant Nathaniel C. Barker, who later became Assistant Somerville Fire Chief, was an early recipient of this medal. After six standard-bearers were shot by snipers, he retrieved the American flag and his regiment's flag. Although severely wounded, he carried the banners aloft through the Battle of Spotsylvania in Virginia.
The last Civil War Medal of Honor was presented six months ago, in August, 2014, by President Obama, a former Somerville resident. The posthumous award came one hundred and fifty years after an over-looked soldier's heroic acts at Gettysburg.
Marine Private Donald Ruhl, from Montana, posthumously won the Congressional Medal of Honor for saving the life of Somerville marine and Iwo Jima flag-raiser, Sergeant Henry Hansen. Hansen lived to raise the flag on Mt. Suribachi, but was killed on the island ten days later.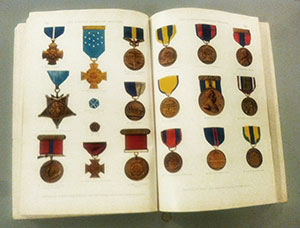 Somerville's "Medal of Honor Square" is situated in Davis Square. It's at the corner of Cutter Avenue and Summer Street in front of the V.F.W. Dilboy Post and the Winter Hill Bank' building. Dedicated in 2007, it honors the three Medal of Honor recipients from that post. It celebrates:
First, World War I U.S. Army veteran, Private George Dilboy, America's first Greek American hero.
Second, U.S. Navy Commander George L. Street, Submarine Captain during World War II. The book and later movie, Run Silent Run Deep starring Clark Gable and Burt Lancaster, are said to be based on his crew's exploits.
Third, Vietnam veteran, U.S. Navy Captain Thomas G. Kelly Retired, Medal awarded by President Nixon in 1970. Tom Kelly was also Secretary of the Massachusetts Department of Veterans' Services for twelve years.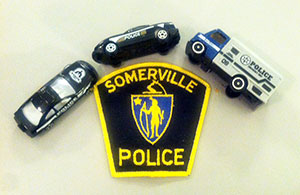 Not all Medals of Honor are Congressional. On May 27, 1983, a coincidental incident unfolded from this very site. At the time, the then Somerset Bank had just been robbed. On arrival, the late Somerville police officer John J. Conway immediately pursued the fleeing holdup men by car. Working alone, he shortly cornered and captured three of the four heavily armed criminals. His courageous actions during this chase, under peril of his life, were above and beyond and won him the Somerville Police Department's highest award, the "Medal of Honor."
In spirit with these others, Somerville police officer Conway sleeps in good company.