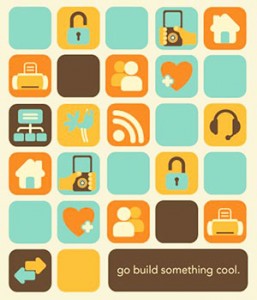 Review by Nick Moorhead
The Echo Nest is a "music intelligence platform" (Chicago Tribune) that was founded in 2005 in Somerville. The company raised $25 million in funding before being acquired by Spotify earlier this year for $100 million. What The Echo Nest does is recommend new music based on music you've enjoyed in the past.
It's exciting to come across a platform with recommendations that are so excellent – I would say about 85% of the music The Echo Nest has recommended me through Spotify are awesome tunes I would definitely listen to again. An 85% success rate is a remarkable ratio. One of my favorite aspects of the service is when they recommend older music that I'd previously loved but forgotten long ago, like I See The Bright Shinies by The Octopus Project, or Daylight by Aesop Rock.
Am I scared for my job as a music journalist now that there's such a fantastic recommendation platform out there? No. Well, sort of. However, I believe there's room for both man and machine in music. The Echo Nest provides this amazing service of recommending music to people, and there's also room for a human perspective. For example, The Echo Nest will suggest Madvillainy if you like Enter the 36 Chambers, but will they detail the texture of DOOM's ubiquitous metal mask, or delineate the fractured, ebullient core of Madlib's beats? And I might be able to compare Ecailles Des Lune by Alcest to a frothing sunset with clouds that look like waves crashing through the sky, but have I had the opportunity to listen to every black-metal album released? I haven't, yet The Echo Nest has.
So, in the realm of music I think there's room for both man and machine, and I'm not concerned with robots making my job irrelevant. On the contrary, The Echo Nest is a music discovery service with boundless potential, and I couldn't be more thrilled to use the product and evangelize its benefits.