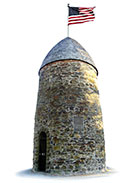 It's that time of year again. The Mayor's Annual Senior Picnic is happening today, and it is always a fun and heartwarming event in the city.
Local seniors gather and rub shoulders with city officials, staffers, and the general public in what has become a much-anticipated highlight of the summer season.
Good food, camaraderie and a festive atmosphere punctuate this heartfelt gesture of appreciation for our elderly family, friends and neighbors.
The afternoon's festivities will include music, dancing, and a lot of good conversation, reminiscences and general merry making.
This is the 34th year for the annual picnic, and we can be sure that the tradition will continue to be a perennial favorite for everyone involved.
All of us in this great city should support and encourage the Council on Aging and the Mayor's Office to keep this event going and to make it the best it can be each and every year to come.
Our seniors deserve this celebration, as well as our gratitude for setting exemplary examples for the generations that follow. It is the least that we can do for them.