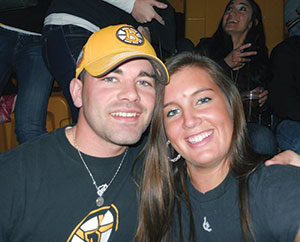 In the early hours of Sunday, December 8, 2013, 26 year old Kyle Wilson was struck and killed by a hit and run driver while walking back to his hotel from a concert on the Killington access road in Killington VT. He was within 2 miles from the front door. Later on the day of Kyle's death, the driver came forward, was arrested, was charged with "Hit and Run, resulting in fatality" and released on bail.
Investigations into the accident have led to many questions, but no answers for Kyle's family about exactly how and why he was killed.
The expense to Kyle's family has been enormous. They have settled his school loans and other debts.
They have hired lawyers to manage the civil suits now pending against the driver, the bar that served him and the Town of Killington. In order to move forward, they must now hire forensic experts, private investigators and chemical consultants. There are many more expenses to come.
A benefit will be held on Sunday, August 17 at 3 p.m. at Orleans Restaurant in Somerville. Items will raffled with all proceeds going directly to the Kyle Wilson Memorial Fund.
If you are unable to attend but would still like to donate, visit www.youcaring.com and search the words "Justice for Kyle" or mail a check made out to "Kyle Wilson Memorial Fund" and send it to 447 Methodist Hill Road, Enfield NH 03748.