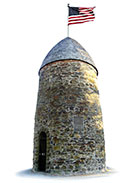 The Somerville Arts Council's ArtBeat festival has become a much beloved annual tradition here in the city for many.
One thing can be said for certain, it brings to the fore some of the most imaginative and unique creations one could ever wish to see, hear, and – sometimes – even feel.
This year's theme, Hatch, brought out some particularly ingenious ideas to be presented to the art-loving public in and around Davis Square last weekend.
Whether it was egg-shaped, feather laden, or just plain mysterious in its concept and execution, the works of art exhibited were definitely idiosyncratic and fully representative of the daringly creative spirit that thrives in our beloved city.
Though perhaps not everyone's cup of tea, it cannot be denied that the event shines a favorable light on our community as visitors from near and far converge to take in the spectacle.
We salute SAC's efforts to present the best our artistic community has to offer to the larger world around us, and eagerly look forward to the next imaginative plot the organization may be hatching for us a year from now.