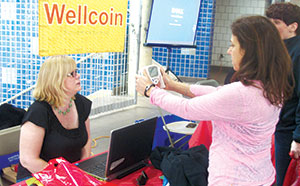 The fifth annual Somerville Mayor's Fitness Challenge kicked off on Saturday.
The Fitness Challenge is a 10-week event that offers both a team fitness challenge as well as a non-competitive "lifestyle pledge" in cooperation with Wellcoin Positive Health Currency. Both offer rewards for participants ranging from better health to discounts at local businesses.
More information about the program can be found at www.somervillema.gov or by calling Director of Community Relations Carlene Campbell-Hegarty at 617-625-6600, ext. 2615, or CCampbell@somervillema.gov.