El Sistema Somerville announces the support of the Target Corporation in the foundation of an Artist-in-Residency Program to take place beginning in January 2014. Through the grant, El Sistema Somerville will accept applications and hire a String Quartet in Residence.
The role of the String Quartet in Residence will be to provide consistent mentoring with students at El Sistema Somerville, coaching of a student string quartet, and free public performances. Interested string quartets are invited to send a letter of inquiry to Diane Cline, Director of El Sistema Somerville. The deadline for application is December 1, 2013.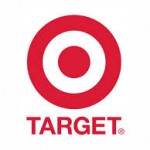 Now in its second year of existence, El Sistema Somerville offers "immersive afterschool string music education" to Somerville Public Schools students in grades 3, 4 and 5.  The program has grown from an initial enrollment of 35 students in 2012-2013 to a current enrollment of 65 students with plans for continued expansion to wind and brass instruments.  The program, open to students throughout the District, is based out of the East Somerville Community School and includes 10 hours/week of music and movement instruction, and mentorship based on the program's 5 core values: teamwork, commitment, respect, communication, and empathy.
To learn more about El Sistema Somerville, visit www.sistemasomerville.org.