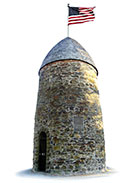 As all of us here in Somerville go to the polls this coming Tuesday, November 5, we want to exercise our duty to vote for the right candidates and to read as much about them and their opinions as possible.
This year we have our local elections, electing ward aldermen, School Committee members and aldermen at large. We should make these decisions based on our own knowledge, by carefully reading about the various candidates.
This year could determine whether we stay the course or seek another course as a city. This election affects us all who live here. That is why it is important to carefully see who is endorsing who and for what reasons. Check out our endorsements of the candidates and see if you agree.
Other local media here in the city are doing the same as us and giving you their opinion on who would be best to serve. It's only an opinion. Just because you read it here or there it does not make the choice good or bad. It is the duty of all of us as residents to exercise our right of voting, making thoughtful choices on each and every candidate running for office.
Some basic questions are: Are you happy with the school system and the direction in which it is headed? Are you happy about the taxes here and, yes, even the rents? Are you satisfied with results on the controversial rodent problem? One of the biggest questions is whether or not you are happy with all the development that has sprung up around the city. Most importantly, are you happy with the quality of life here in Somerville and does your candidate of choice reflect a majority of your views and opinions. And finally, do you like the changes that are occurring or would you like to see more changes?
We looked over all the candidates and for various reasons we made decisions on who we think will continue to work to make Somerville a great place to live and work and play. These are just our choices. Some will agree and some not, and we understand and respect that. But for whatever reason, we salute all the candidates that choose to run for public office. It's hard. It's a lot of work and a big commitment. They deserve a thank you either way for coming forward and choosing to run for the public good. The one endorsement that really counts is on Election Day, when you make your voice count. You, the voter.
We must seek the common ground for all Somervillens, both new residents and old residents. Let's work together to make a great city that we all love.
One final note, we here at The Times are the same friends you knew as The Somerville News, all residents of Somerville, just a name change back to original name of the paper in 1969.