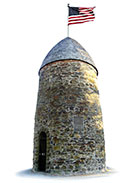 It is an undeniable fact that the City of Somerville draws in an unusually large amount of musical talent within its relatively small confines.
Whether it be homegrown or imported, we have at our fingertips an incredibly diverse and nearly exhaustive supply of mellifluous entertainment to keep us amused and amazed as we watch it pass through our community.
Granted, some of the bigger outdoor events such as the HONK! Festival, PorchFest, and others, may not be everyone's cup of tea, either artistically or from the standpoint of logistics and cost to the city. These issues are debatable and worthy of closer examination. It is hoped that anyone who has a vested interest in the matter will take whatever steps they may deem necessary to have their views aired and seriously considered by those who are entrusted with the capacity of governance over such issues.
We are a community that believes in community. We enjoy gathering together and celebrating life at its fullest and most rewarding. And, of course, doing it in a responsible and efficient way should also be something that we strive for.
Somerville's got talent. That we know. It extends to many forms of expression, both artistic and pragmatic.
In seeking a workable balance of the two, we may yet create a symphony of sorts. One based in harmony and keeping perfect time. We're that good.