Former Middlesex District Attorney and Current Nixon Peabody LLP Partner Gerry Leone to Lead District School Safety and Security Review Committee
Overnight Travel and Field Trip Safety, Security and Environment Focus of SSSR Committee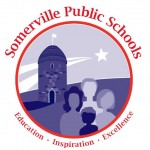 The Somerville School Committee retained the services of former Middlesex District Attorney and current Nixon Peabody LLP partner Gerry Leone to be the Chairman of their School Safety and Security Review (SSSR) Committee, recently formed in response to matters arising out of a Somerville High School overnight trip that included  Somerville High School athletes. The SSSR will review current protocols, procedures, policies and practices for Somerville Public Schools overnight travel and field trips, and make a detailed recommendation to the Somerville School Committee and the Superintendent specific to the planning, implementation and supervision of any student travel, with a focus on safety, security and environment.
"I am pleased to Chair and collaborate with Somerville's School Safety and Security Review Committee as we assess the present policies and practices of the public schools, to continue the city's ongoing commitment to providing a healthy, safe and secure environment for students," stated Leone.
"Gerry Leone has spent a lifetime working on behalf of youth, committed to building safer communities and empowering youth to do the same.  I'm very pleased that he will be leading this committee," added School Committee Chairman Mary Jo Rossetti.  "I can think of no one more qualified to lead the important work of this committee, and look forward to their recommendations on an issue of critical importance to our community."
Leone is a partner based in Nixon Peabody's Boston Office. While District Attorney, Leone and the Middlesex District Attorney's Office made the safety and security of children and schools a top priority.  He was the Chairman of the nonprofit Board, Middlesex Partnerships for Youth (MPY), where he engaged with school Superintendents and Police Chiefs of all the 54 school systems in Middlesex County in a myriad of intervention and prevention initiatives, trainings and programs aimed at maintaining and improving the health, safety and wellbeing of students across Middlesex County. As District Attorney, Leone also expanded the Community Based Justice Program, which is a multi-agency information sharing program serving all the High Schools and Middle Schools in Middlesex County, through a collaborative prevention focused approach.  Leone also formed a consortium of colleges and universities, tackling the spectrum of issues affecting their unique communities, including Title IX and workplace culture and environment.
In his roles, Leone was very familiar with the City of Somerville, and its educational leadership, personally appearing and presenting at the High School on several occasions while serving with Somerville Superintendent Anthony Pierantozzi, who was the President of the MPY Board of Directors.
Mr. Leone will draw from representative stakeholder groups in the Somerville community including Somerville Public Schools educators/coaches/ administrators, Somerville High School students, SPS parents/guardians, Somerville community members, health professionals, and members of law enforcement, in selecting members of this 10- to 15-member committee.  Interested parties are asked to complete and submit an SSSR Committee Statement of Interest Form, which can be downloaded off the "Most Requested" tab on the District website (www.somerville.k12.ma.us), along with a written Statement of Interest and a current Resume (resume optional) by Friday, October 11, 2013 to:
Susana H. Morgan
Attn:  School Safety and Security Review Committee
Somerville Public Schools
42 Cross Street
Somerville, MA  02145
or by email to:  smorgan@k12.somerville.ma.us.
– press release from Somerville Public Schools