Poet Robert K. Johnson is a keen observer. Here are two summer poems that he sent us recently.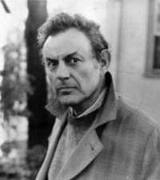 BEACH SEEN
Thin and straight
as a sailboat mast,
she stops not far
from the wide surf
and, balancing
her beach bag's straps
on her right shoulder,
slides her shorts
below the bottom half
of her bathing suit
until one foot
then the other
steps free of the shorts
as gracefully
as a ballerina
on vacation.

EVENING TAUGHT
Gazing from one
of my hometown's
seashore windows,
I'm forced to see
I'm no more than
a foreigner
living in a country
where, nested in
a nearby branch,
two birds, without
the least protest,
are swallowed whole
by the night's blackness
and where, encircled
by miles of ocean
fathoms-deep,
two gulls,
completely
unterrified,
bob to sleep.
– Robert K. Johnson
____________________________________________
To have your work considered for the LYRICAL send it to:
dougholder@post.harvard.edu