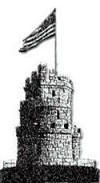 It comes as little surprise to most of us, but the mayor confirmed it recently when he replied, "Absolutely," when asked if he was considering a run for the Governor's seat while at a speaking engagement last week.
Although Mayor Curtatone is running unopposed to re-up his position as the city's head of state, he is apparently not ruling out a stab at the gubernatorial position.
Other well-known politicos have likewise been testing the waters, including current U.S. Congressman and former Somerville mayor and Michael Capuano. We are certain to see a plethora of contenders emerging from the woodwork as the weeks and months roll onward.
What would a Curtatone administration at the state level mean for us here in Somerville? Only time would tell, but it's easy to imagine that our city could benefit enormously given the mayor's hometown roots.
Nobody is looking to jump the gun and assume anything at this point, but it is clear that Mayor Curtatone has the political skill and administrative talent necessary to make a credible – if not formidable – candidate in the race to come.
However it goes, we think that the mayor can look forward to receiving a lot of support from his base constituency, should he decide to take the plunge.
We look forward not only to an interesting race in general, but an even more engrossing one should he go for it.