– Updated by The Somerville Fire Department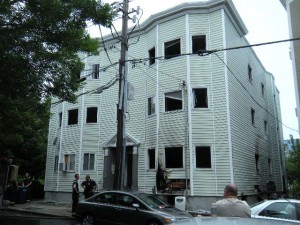 The Somerville Fire Department responded to a basement fire at 106 Walnut Street at 5:06. this morning.  The building is a 3 story six (6) unit building housing 24 people.  The fire did considerable damage to the right side of the structure.
Extensive smoke and water damage on the left side of the building.  All of the  resident were out of the building upon arrival of the fire department.  The displaced residents are receiving assistance from the Red Cross.  The fire required a four alarm response to control the fire.  The cause at this time is undetermined and being investigated by the Somerville Fire Department Fire Investigation Unit.  There is no estimate of damage available.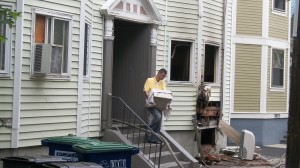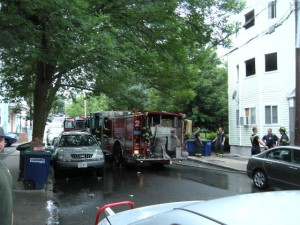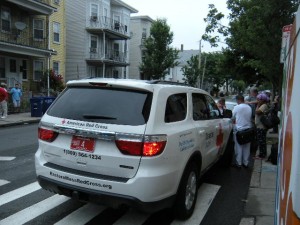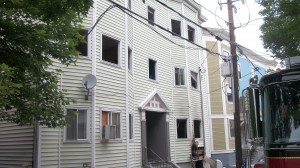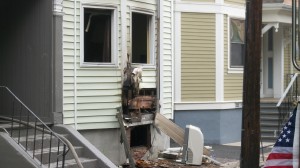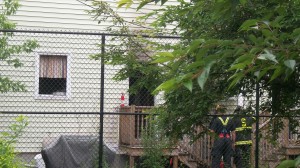 – Photos by Donald Norton and Bobbie Toner