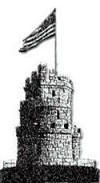 A lot of talk is thrown around these days about what a desirable place to live Somerville is. To be sure, for the long time residents and newcomers alike the city has a lot to offer, whether one is raising a family here or otherwise.
And yet, even the best of communities can fall behind in sustaining and renovating its infrastructure and public facilities. Such is apparently the case with our streets and sidewalks. Many are lamenting a seeming lack of care when it comes to maintaining the walkability and accessibility of these vital thoroughfares.
Somerville has a long history and has certainly been on the map almost as long as the nation itself has been in existence. Vestiges of the distant past lend a palpable historical heritage to our environment, as well as endowing it with a certain charm and appeal for both locals and visitors.
But when it comes to making the city work well to accommodate the majority of its citizens it becomes an imperative that we do our best to keep up with the times as well as preserve what we have already made.
We urge city planners and leaders to make a clear and decisive effort at tending to the details of everyday life in our pleasant corner of the world, where so many live, work and play.
The streets and sidewalks need to be maintained and brought up to date for the benefit of all, not forgetting the necessity of doing the best we can for those with special needs.
It's the least we can do for ourselves and for those on the outside looking in. Surely, we want to be the best that we can be.