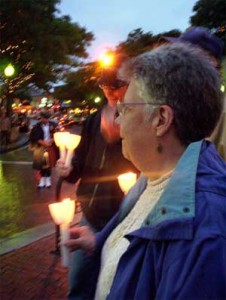 Please join Mayor Curtatone, Tufts University, and the Somerville Road Runners for a candlelight vigil in honor of the victims of Monday's attack at the Boston Marathon.
Thursday, April 18, 2013
7:45 p.m.
City Hall / Somerville High School Concourse, 93 Highland Ave.
The vigil will also include a "healing ceremony," giving attendees the opportunity to speak to the crowd with messages of hope, support, and peace.  Please join us to honor all those affected by this terrible tragedy.