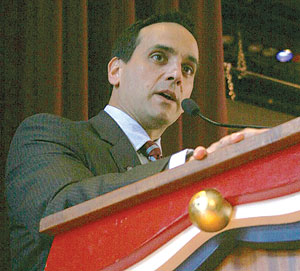 Mayor Joseph A. Curtatone invites all community members to the 2013 Mid-Term State of the City Address on Monday, January 7, 2013.  Ceremonies will begin at 6 p.m. in the Aldermanic Chambers at City Hall, 93 Highland Ave.  Following brief organizational meetings of the Board of Aldermen and School Committee, speeches will be delivered by:
Incoming School Committee Chairperson, Mary Jo Rossetti (Ward 7)
Incoming BOA President, Bill White (At-Large)
Mayor Joseph A. Curtatone (currently serving his 5th term)
All are welcome.  A reception will be held immediately following the address.
For more information, please call 311.