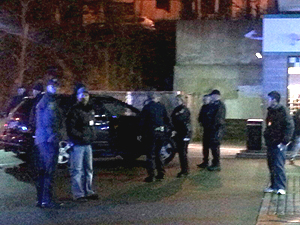 Thursday night Somerville Police were called to the Holiday Inn in Somerville after a  fight broke out between 10 to 12 women. Once police arrived they dispersed a crowd of  over 100 people.
The following statement is from Mayor Joseph A. Curtatone in regards to this morning's incident at the Holiday Inn.   
"In light of the early morning incident at the Holiday Inn Somerville, I want to assure residents, community members and business owners alike neither I nor the Somerville Police Department take this – or other similar incidents – lightly, and that we are taking all available steps to prevent something of this nature from occurring within our borders in the future.
Somerville has been lauded for its innovation, our incredible and diverse restaurant scene, our various artist communities and so many more vibrant and positive issues.  I refuse to let incidents like this cast a negative shadow over all that our community has accomplished, and therefore we've already taken interim steps to prevent future issues.  Earlier today, our Neighborhood Impact Team – comprised of representatives from Inspectional Services, Fire, Police, and Health Departments – was dispatched to the Holiday Inn to determine if further action is needed at that site, which has resulted in the temporary revocation of Night Games' Certificate of Occupancy pending public safety-related repairs.  As the Somerville Police continue their investigation of this issue, we will also keep our Licensing Board apprised and expect that this establishment's license will be reviewed at its next regular meeting.  We have been in contact with the management of the Holiday Inn, who have agreed to cancel its New Year's Eve event at Night Games pending the outcome of these discussions."