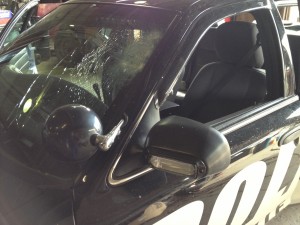 By William Tauro
Somerville Police Department cruiser #789 fell victim to a big rock that someone used to smash its  front windshield and rear window while it was parked across the street from 1109 Broadway, where the West District Neighborhood Police Sub Station is located.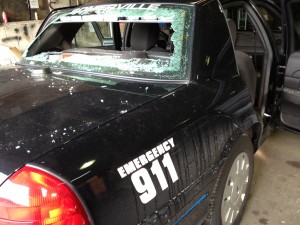 An unknown person smashed the windows of the cruiser and took off from the scene.
The incident occurred sometime between  midnight Christmas Eve and 8:30 a.m. Christmas Day.
Somerville Police are reviewing camera footage in an attempt to identify a suspect.