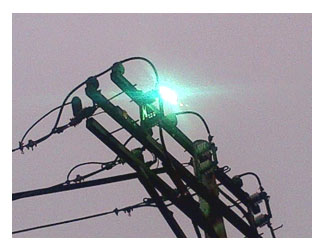 By William Tauro
A fire erupted on a utility pole late Friday afternoon at the intersection of Garfield and Broadway in Somerville.
Primary electric wires shorted out and caused a fire high above the street.
Somerville Fire Department units were dispatched immediately to battle and extinguish the high wire flames.
Utility crews were also on scene immediately to clear away the burned wires, correct the problem, and restore any lost power.